Without love, there would be no life
I like to think that people are born to be loved. Love starts from the first breaths. From a very young age, at least as far back as I can remember, I understood what love was. Follow me in this column to see where I want to take you.
According to Wikipedia, affection is a strong feeling of affection and attachment to a living being or object, strong enough to cause those who feel it to seek physical, intellectual, or even imaginary intimacy with the object of their affection.
Also, "types of love" are:
Friendship: contains intimacy as its only ingredient. …
Love in love: there is only passion. …
Empty love: there is only commitment. …
Romantic love: intimacy and passion collide.
This is as static as the definition of love. Can it be quantified, quantified? Is a mother's love for her child greater than the love of father, grandmother, aunt, brother, sister?
I have few friends in my life. I don't like them all the same. That said, I still love them all. However, I love my brothers and sisters equally. Do you understand?!
Unconditional, immeasurable, spiritual, absolute love. Words about an uncontrollable emotion. I've never heard, "I stopped liking him at 2:25pm yesterday because I chose."
"I don't love my dog ​​anymore, so I gave it away." Perhaps I am lucky that I have never crossed paths with this type of personality.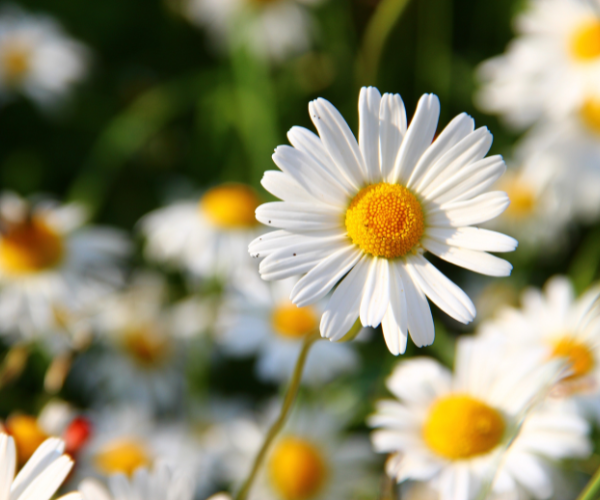 A little, a lot, passionately, madly
You know, the daisy picking from the field, we pluck the petals one by one while repeating this nursery rhyme, loves me a little, a lot, passionately, madly. Well, Loulou fell for it many times in her youth!
I like to dream, imagine, project myself. That's why I feel like Bridget Jones when I go out. I am happy to see my favorite romantic movies again. The ones who know how to move me, make me cry, dream, and make me romantic and somewhat demanding to my great displeasure.
My great movies
Pages of our love
This movie is a combination of love and hate. Where fate has already drawn in the universe that these two beings, despite the time of separation, will be there for each other, for the rest of their lives. Wealth knows no bounds to this new-born and rooted love. As a husband, I promise you…in health and in sickness…
Two young lovers in the 1940s are torn apart by war and class differences in this adaptation of Nicholas Sparks' bestselling novel.
Starring Ryan Gosling, Rachel McAdams and James Garner.
Hatchi
Take out the tissues, I'm sure I've used the entire contents of the box. I'll tell you a secret, ever since we lost our first four-legged best friend, Ralphie, I've had a hard time listening to him. It's a mystery how our canine friends love us. It's like nothing else matters when they choose you. It is the only movie that allows us to feel this real, tangible feeling of our relationship with our dogs.
Hatchi It is a film by Lasse Hallström starring Richard Gere and Joan Allen.
PS I love you
To love even after loss. A broken heart. Heart breaks for many reasons, but for me, loss is the biggest. Losing a lover, losing a loved one, being abandoned, death, life, sexuality, betrayal, regret, hopes, everything is fate, and one day we will feel this feeling with such great, overwhelming helplessness that only time can give. balm to this wound.
This film is the archetype of these feelings. Her man leaves too early, he is ill, and after his death he prepares for his love through letters, prepares to face the rest of life without him and rebuild himself.
Hilary Swank and Gerard Butler played the main roles.
There are many others that I like to look at, but her three favorites are the ones that resonate with me the most.
"Love comes from chance and chance. There is a crossroads in life, a victim on the way. If he is sincere, he will improve with time. If it does not continue, it is because we received the wrong instructions.
Yasmina Khadra
To follow my various columns, visit my section in Le Journal Le Soir.