Saka 8th, Pedri 6th, Bellingham 4th… 10 most expensive players in the world today (February 2023)
It is difficult to assess the value of a player in this hypertrophied market. Recent bias, along with bidding wars, often results in disproportionate valuations and skews the picture.
To make things easier for ordinary mortals, the popular German site Transfermarkt prepares a list that contains approximate and undistorted evaluations of players. A player's current form, remaining contract period and age are the main factors taken into account when compiling the list.
Today we'll take a look at Transfermarkt's latest valuation-based rankings and shed some light on the performances of the world's 10 most valuable players. Now, without further ado, let's get started!
No. 10 Gavi (Barcelona) – 90 million euros
18-year-old FC Barcelona midfielder Gavi, valued at €90 million, is the youngest player on this list today. The Spanish international, whose contract with Barca only expires in June 2026, has what it takes to rise up the list in the years to come.
The La Masia graduate has shown maturity beyond his years in the 2022-23 season. He rarely lost his temper, got along well with his teammates and didn't get involved. Already highly regarded at the club, the teenager has scored one goal and provided five assists in 29 appearances for FC Barcelona in all competitions this season.
9. Federico Valverde (Real Madrid) – 100 million euros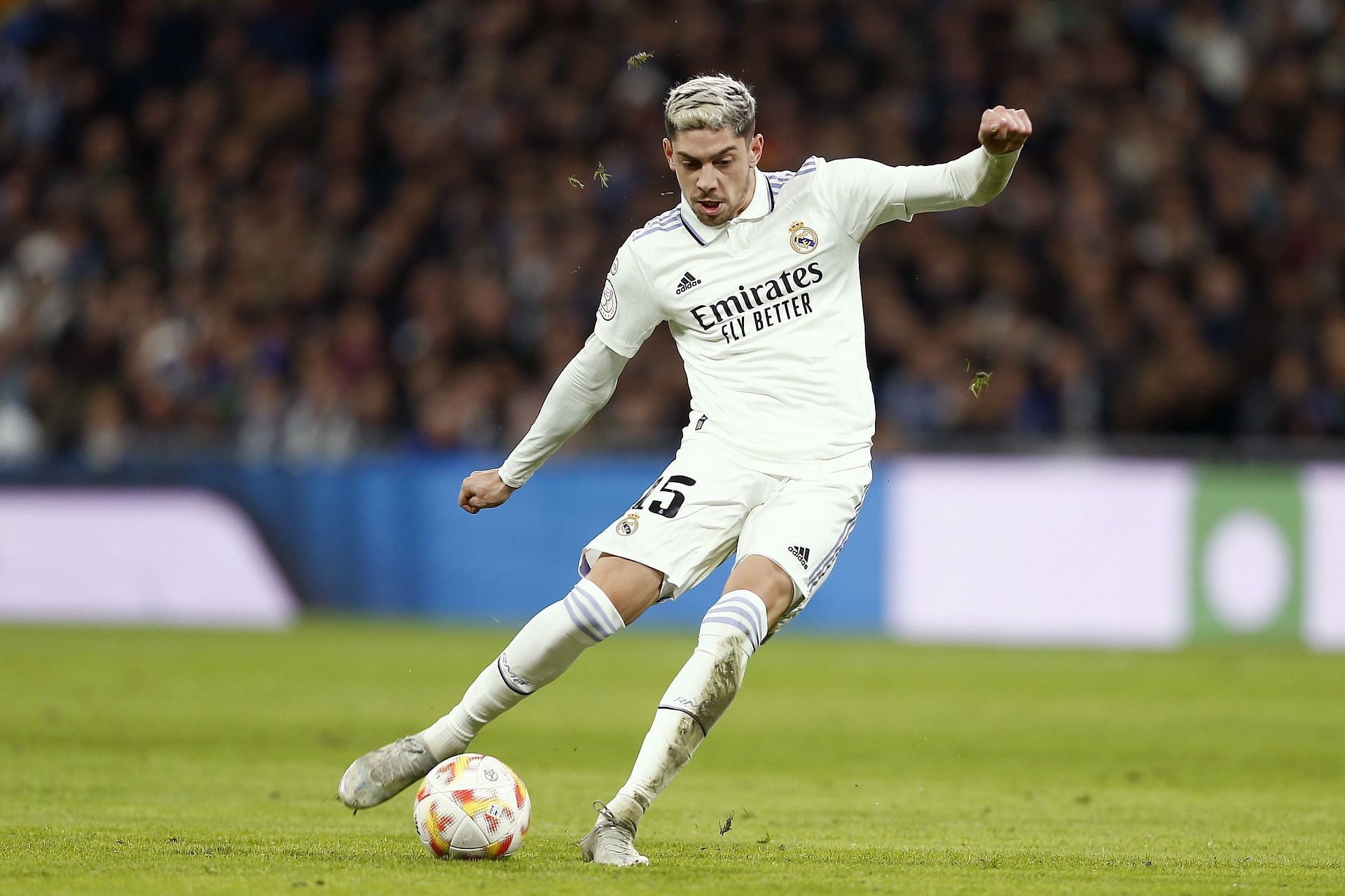 Real Madrid star Federico Valverde is the most valuable midfielder in the ranks of Real Madrid, valued at 100 million euros. The 24-year-old Uruguayan player has four and a half years left in his contract with Real Madrid (June 2027).
Valverde is currently Real Madrid's hardest working and most versatile player. The Uruguayan is not only an excellent central midfielder, but can also operate on the right wing without any problems. He works tirelessly from start to finish and doesn't shy away from grandeur.
Valverde has made 29 appearances for the European champions in all competitions in the 2022-23 season, scoring eight goals and providing four assists.
8. Bukayo Saka (Arsenal) – 100 million euros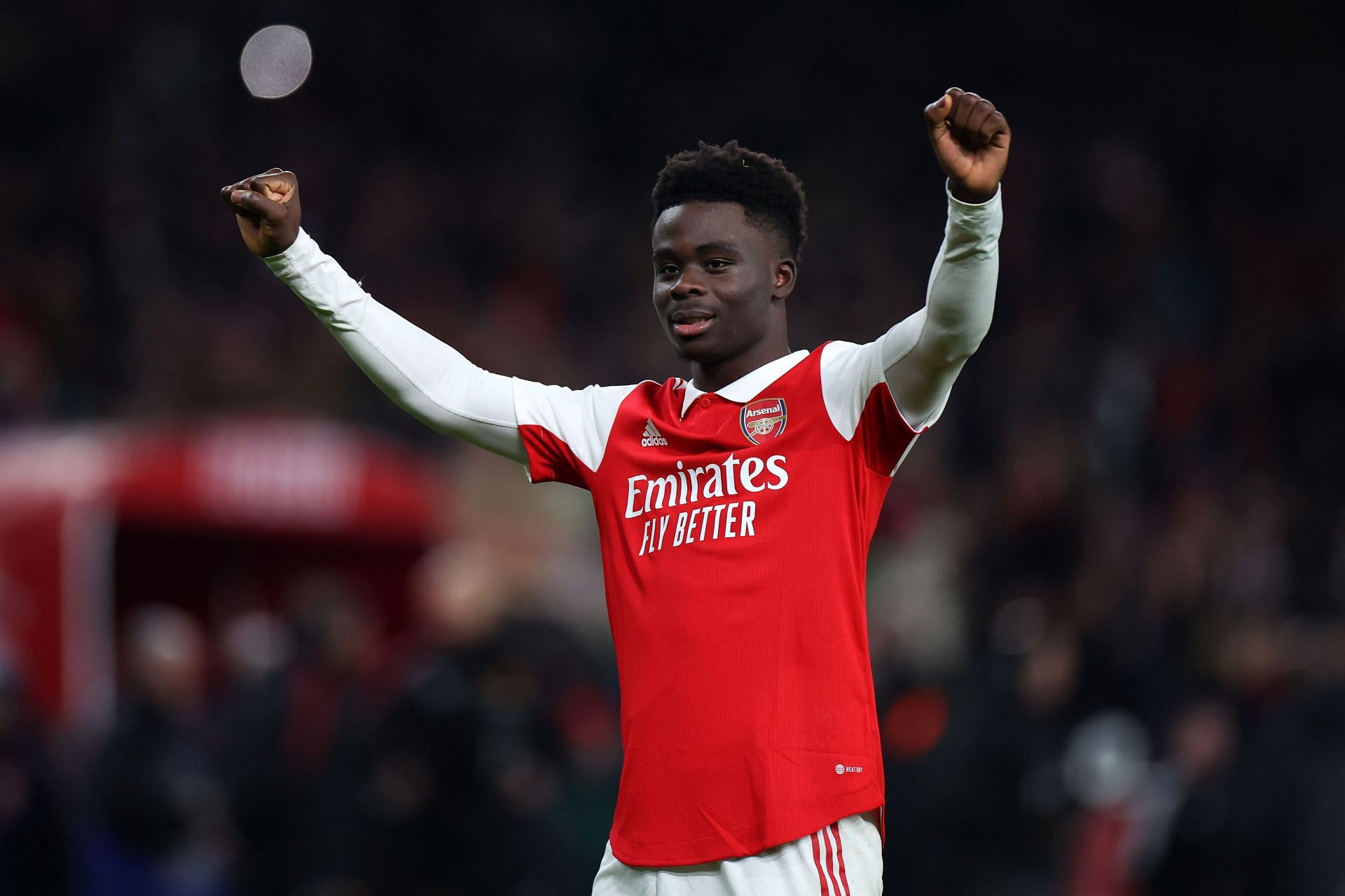 Arsenal, led by Mikel Arteta, are the best team in the Premier League this season, five points ahead of second-placed Manchester City. Their most valuable player, Bukayo Saka (€100 million), has proven to be the most influential player in the English league.
Saka, who plays on the right wing in "Arsenal", appeared in 19 matches in the Premier League, scoring 7 goals and making 7 assists. The 21-year-old's current contract expires in June 2024. However, given his devastating form and the fanfare he has enjoyed in north London, a new deal should be signed soon.
#7 Jamal Musiala (Bayern) – 100 million euros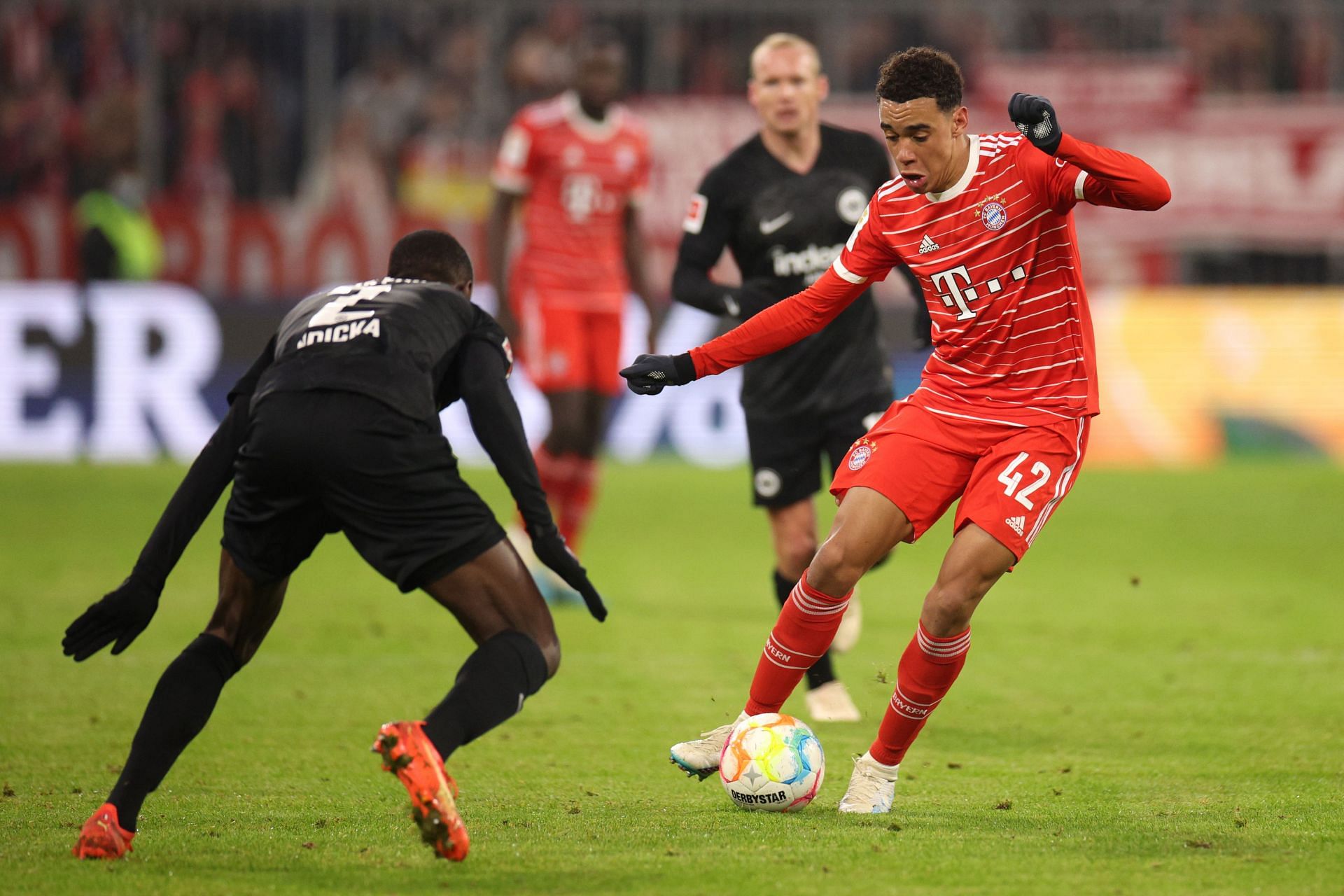 German midfielder Jamal Musiala, whose value is estimated at 100 million euros, is the most valuable player of "Bayern". The 19-year-old, whose contract expires in June 2026, is the only attacking midfielder on this list today.
With 19 dribbles in FIFA World Cup 2022 group matches, Musiala is not only an experienced scorer but also a skilled creator. The nimble-footed young man scored 13 goals and provided 10 assists in 26 games for Bayern in all competitions. No Bayern player has scored more goals in the 2022-23 season.
6th Pedri (Barcelona) – 100 million euros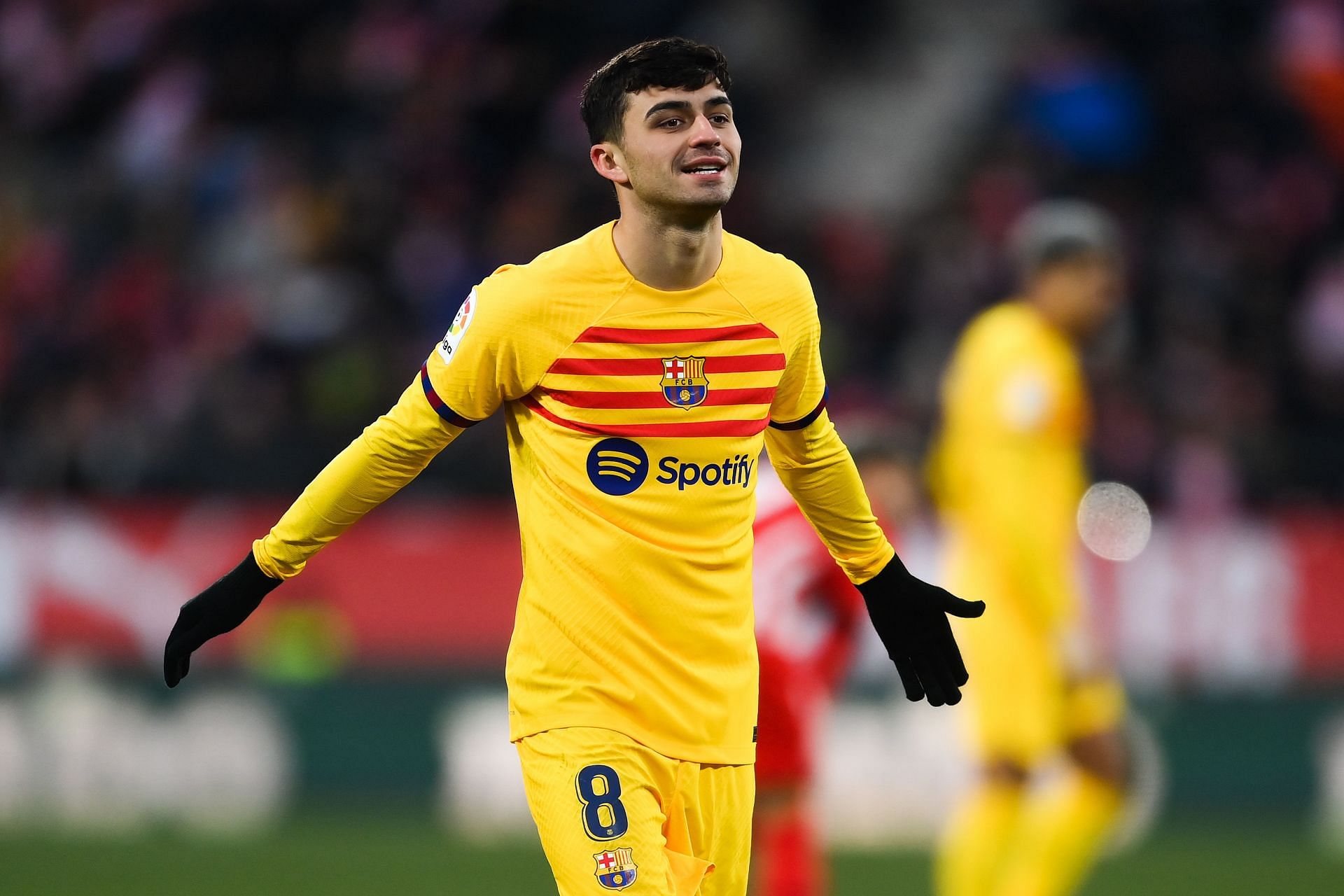 Pedri is currently FC Barcelona's most valuable player, with the young Spaniard boasting a €100 million price tag. The contract of the 20-year-old player with "Barcelona", who has been playing in the club since 2021, expires in June 2026.
Despite his young age, Pedri has shown himself to be a natural leader in FC Barcelona's midfield. He moves the ball with effort, communicates accurately with his teammates to keep everyone on the same page, and has developed a knack for scoring important goals.
Pedri scored 6 goals in 27 games for Barca in all competitions, including 5 in La Liga alone (19 games).
5th Phil Foden (Manchester City) – €110 million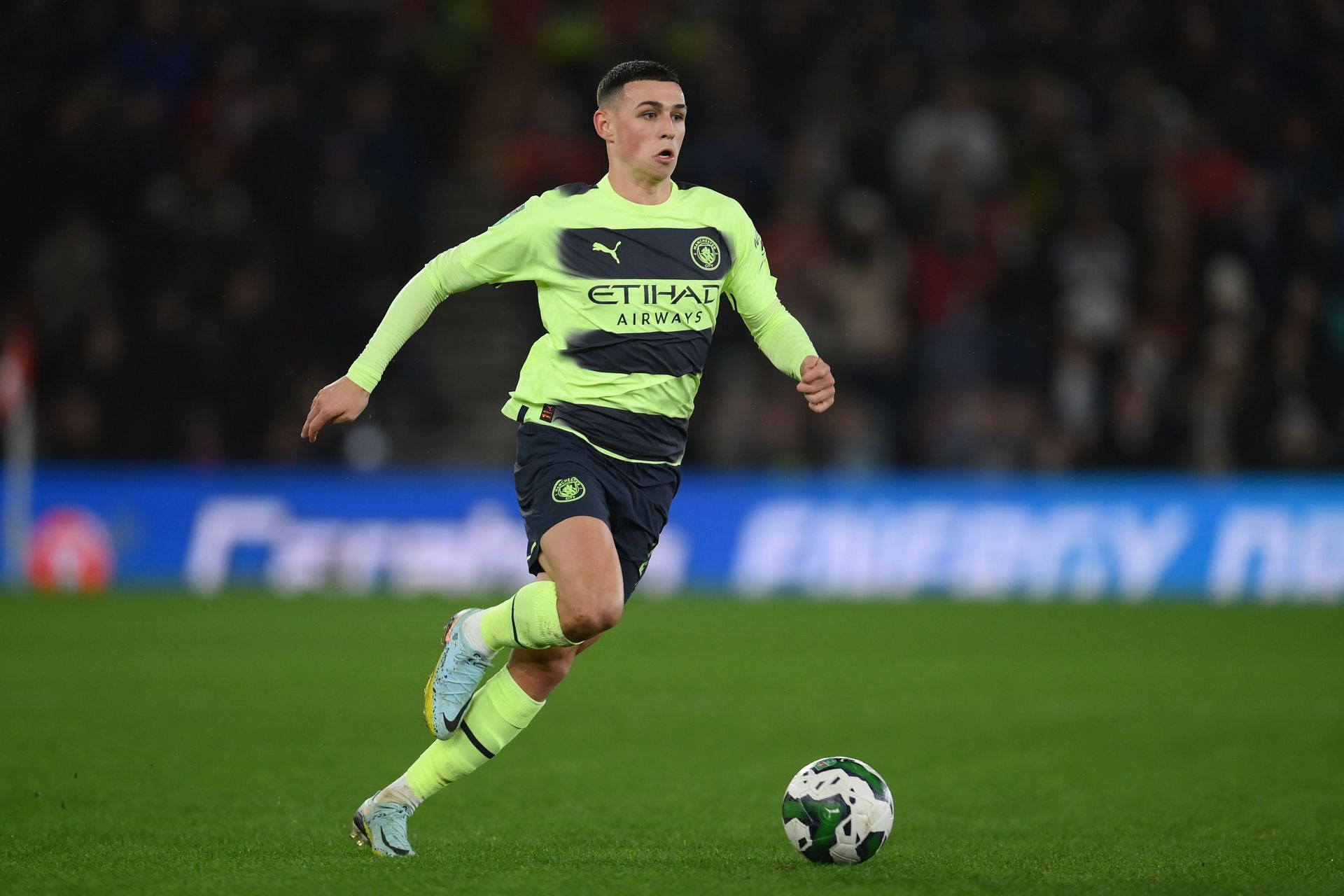 Manchester City academy graduate Phil Foden, who is worth 110 million euros, is currently the most valuable midfielder in the English Premier League. The contract of the 22-year-old English footballer will expire in June 2027.
Foden, who won the 2017 FIFA U-17 World Cup as the tournament's best player, is blessed with vision, quick feet and the ability to deliver perfectly sized passes. The England international's qualities have come to the fore in the 2022-23 season, helping him to emerge as one of City's best players. Foden played 27 games for City in all competitions, scoring nine goals and providing four assists.
#4 Jude Bellingham (Borussia Dortmund) – €110 million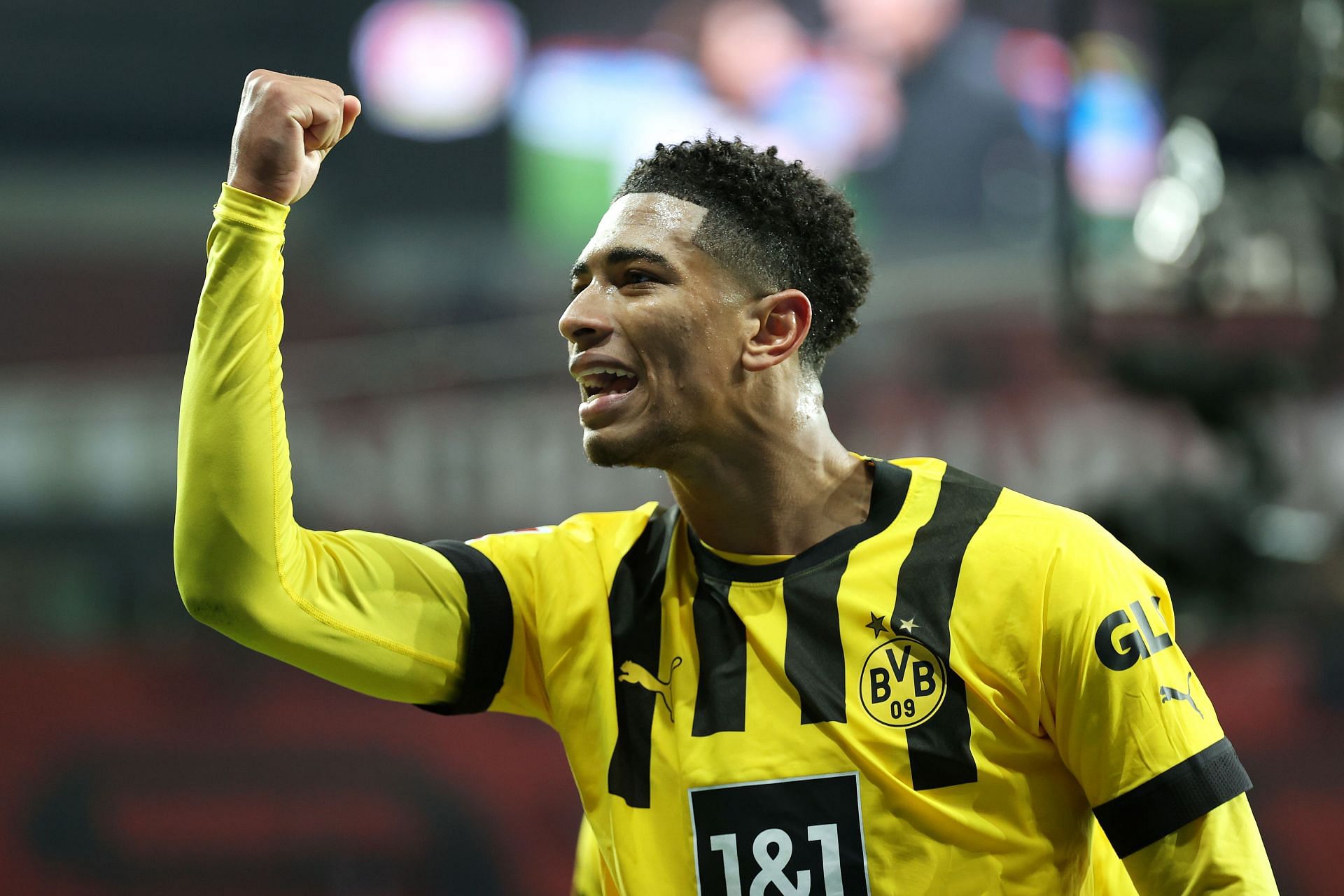 Borussia Dortmund central midfielder Jude Bellingham, 19, is currently valued at €110 million, making him the most valuable midfielder in the world. Bellingham, who is favored by Real Madrid and Liverpool among others, sees his contract with Dortmund expire in June 2025.
Bellingham is a versatile central midfielder, able to drop deep or move upfield when the situation calls for it. He is also an excellent passer, has an eye for goal and has shown leadership qualities in midfield. Bellingham has appeared in 24 games for Dortmund this season, scoring 10 goals and providing 4 assists.
3rd Vinicius Junior (Real Madrid) – 120 million euros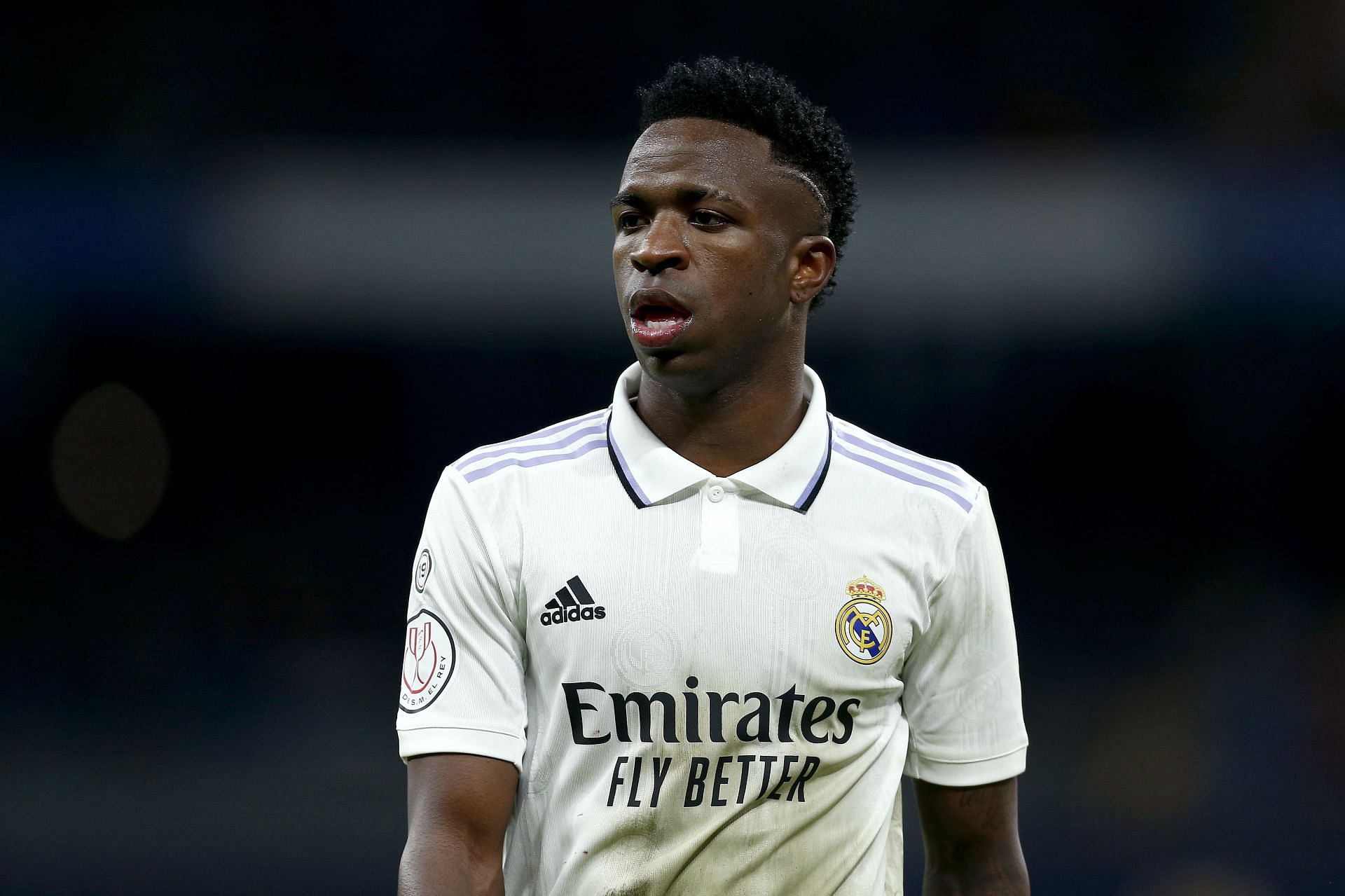 With a current market value of €120 million, Real Madrid left winger Vinicius Junior is currently the most valuable winger in the world. The contract of the 22-year-old Brazilian will expire in June 2024.
Vinicius Junior, who helped the Whites to a La Liga-Champions League-Spanish Supercopa treble last season, has been a little wasted in front of goal this term. The former Flamengo player has scored just 12 times in 29 appearances, missing a total of 19 big chances in all competitions.
2. Erling Haaland (Manchester City) – 170 million euros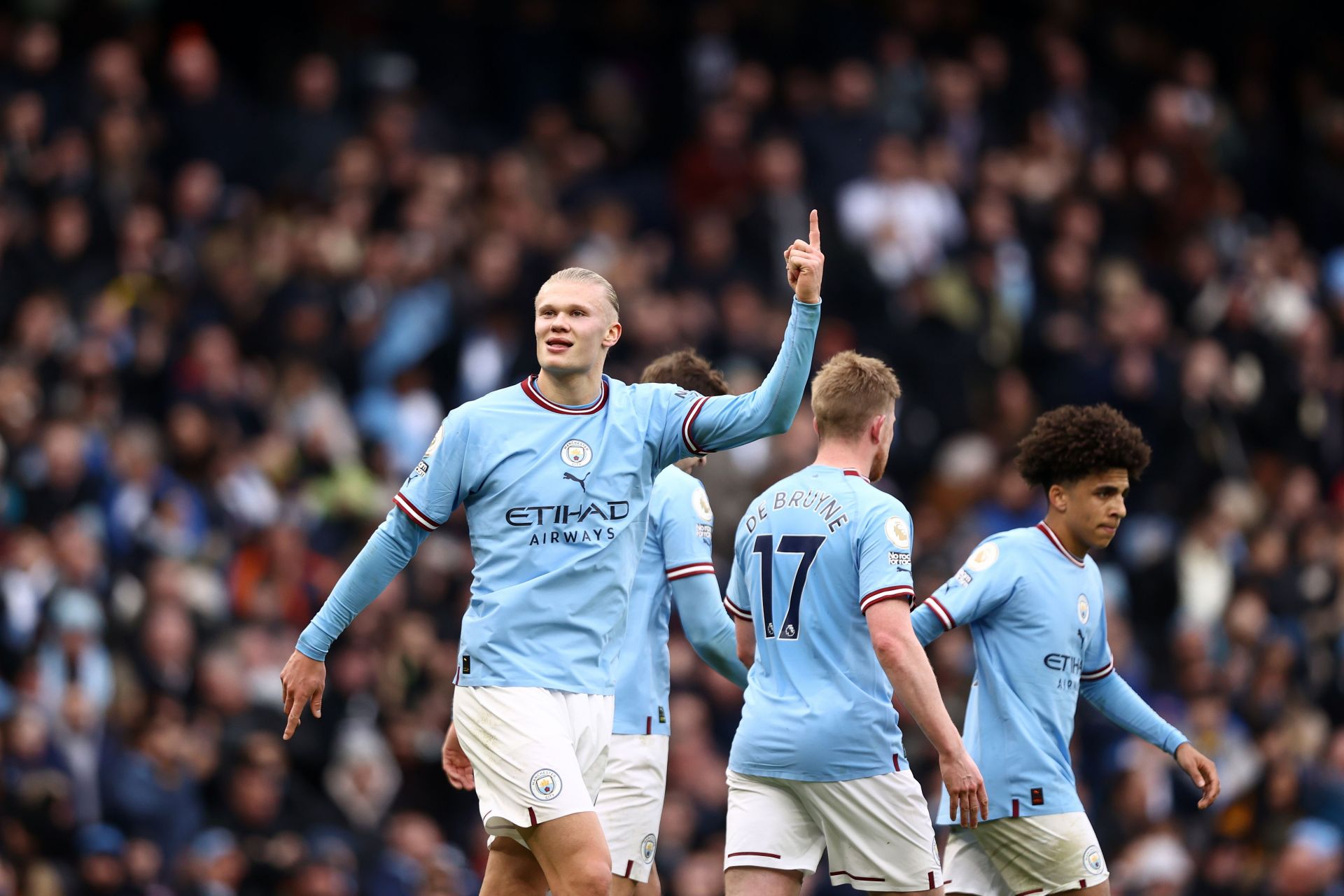 The price of "Manchester City" striker Erling Haaland is currently an astronomical amount of 170 million euros. He is the most valuable player in the Premier League and currently the second most valuable player in the world. The 22-year-old player, who moved to City for 60 million euros from Borussia Dortmund last summer, has a contract until June 2027.
Erling Haaland has been breaking records left, right and center since joining the Premier League. He scored 25 goals in 19 games of the Premier League and became the league's top scorer. It took him just 14 games to reach 20 Premier League goals, making him the fastest player in history to reach the milestone.
In addition, Haaland has already scored four hat-tricks in his entire Manchester United career, more than five-time Ballon d'Or winner Cristiano Ronaldo. In total, Haaland has appeared in 27 games for City in all competitions and scored 31 goals.
No. 1 Kylian Mbappe (Paris Saint-Germain) – 180 million euros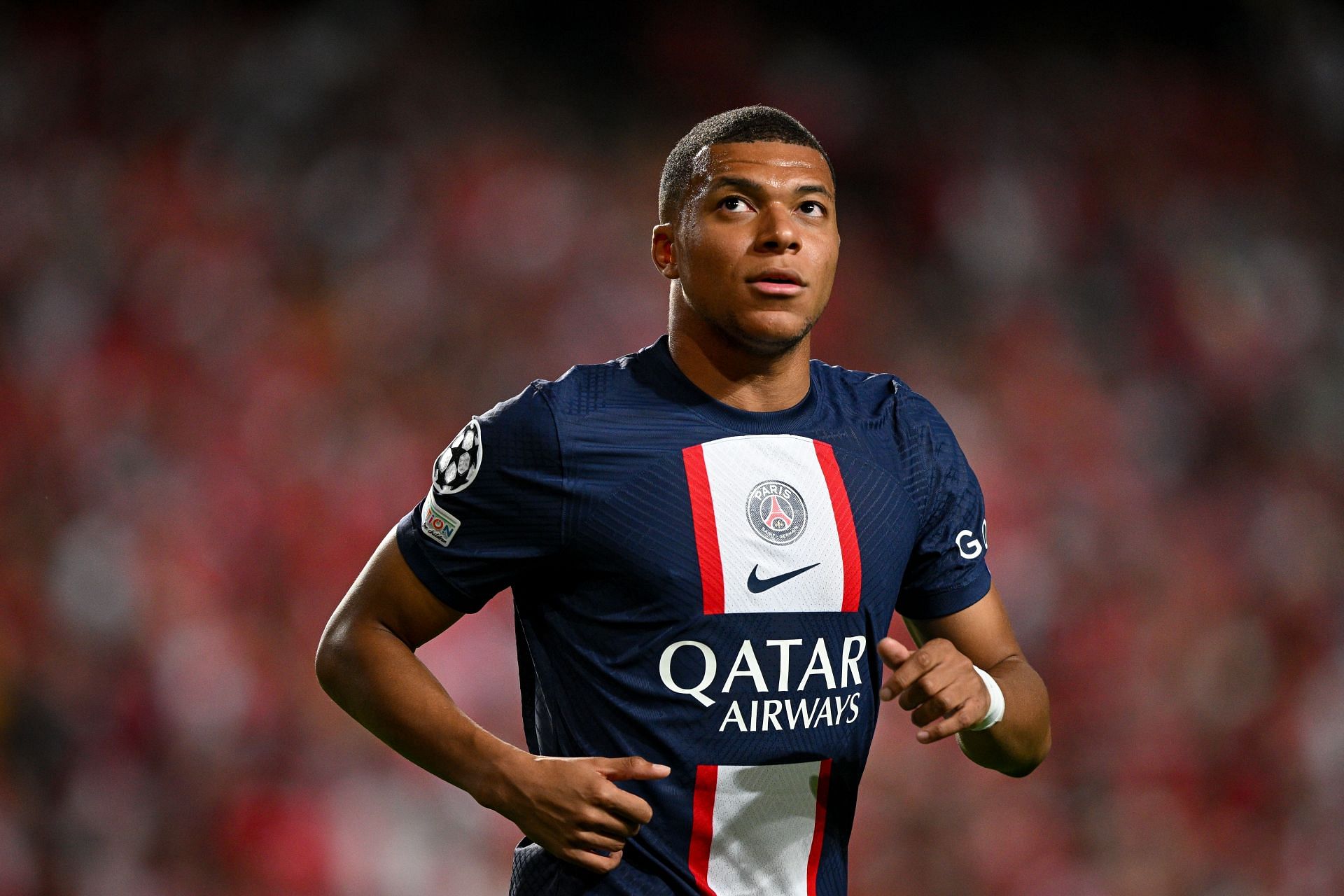 With a price tag of 180 million euros, Paris Saint-Germain superstar Kylian Mbappe is currently the most expensive player in the world. The 24-year-old striker's contract with PSG expires in June 2025.
Mbappe has been in dazzling form for the Parisians this season after scoring eight goals to win the Golden Boot at the 2022 FIFA World Cup. The former Monegasque made 26 appearances in all competitions, scoring 25 goals and providing six assists.
In January, Mbappe scored five goals in a 7-0 win over Pays de Cassel in the French Cup round of 32. He is the first PSG player to score 5 goals in one match.
Advertising