PS5: Towards the return of this iconic license from Sony? There's a joke in the air!
This Monday, January 30, 2023, Live From PS5 featured a Sony ad spot designed to promote the games available on the Japanese manufacturer's latest generation console, the PlayStation 5, as well as the long-awaited end to the machine's scarcity. . However, among the many extracts seen and recognized, three remain absolute mysteries…
Live from PS5: Suspicious excerpts!
The Live From PS5 short video coming out this Monday, January 30, 2023 will be talked about, that's for sure. Sony has announced that the shortage of PlayStation 5 consoles is overstatement published in parallel, it's not what will make the biggest mark with many fans.
Indeed, when we discovered the trailer in the form of a false report, we (re)discovered many flagship licenses from the Japanese manufacturer God of War, Horizon or Grand Turismo available on the latest generation console, just to mention three interesting excerpts players not recognized by The reaction of the fans was not long in coming, because the first speculations are already going well: would we be in front of a new license? Even crazier, could this be the fifth installment in the Uncharted saga?
In these mysterious very abstract images, we briefly discover a very young woman equipped with a torch entering what appears to be a cave or tomb. He discovered what appeared to be a pedestal on which a small box was placed, no doubt the reason it was in these places. In another very short sequence of the same spot, we see the same woman blowing on the artifact to remove the dust… And that's it. It's subtle, but enough to jazz players up, we're the first!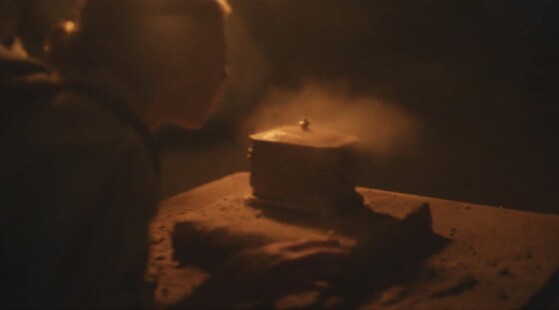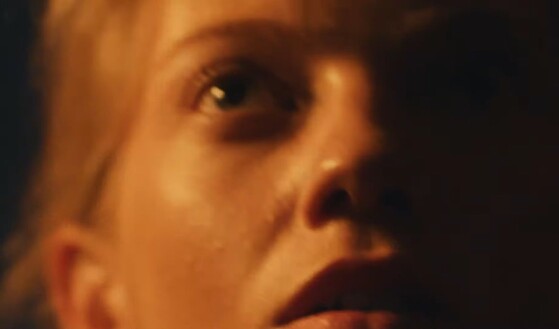 Uncharted 5: Joke or fan error?
First of all, it should be noted that so far nothing can confirm or disprove the theories put forward by the viewers of these interesting images. They're also very short, and the least observant players probably won't even notice they're there because they're so short. Everything that can be found on this thread is purely speculation, Sony has yet to reveal the origin of these catches!
So could it be Uncharted 5? If fans think so, it's not only because we don't know the origin of these images, but also because the young woman we see in these shots bears an uncanny resemblance to Nathan and Elena Drake's daughter: Cassie. According to them, this fifth work could then be dedicated to the legacy left to Cassie by her parents, an adventure we will no longer follow in the skin of Nathan Drake, but in her skin.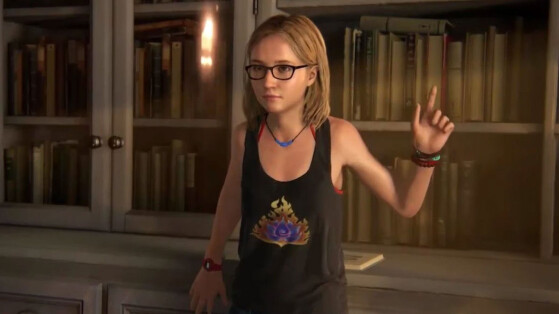 However, realistically, we'd be inclined to say that after Naughty Dog's VP Neil Druckmann recently announced that his studio has stopped working on the Uncharted saga, a sequel is initially out of the question. and even disappointed many fans.
However, the fact that Naughty Dog didn't develop a sequel to Uncharted 4 in no way suggests that no other studio could. According to current theories, this has been going on for a while! When Christina-Marie Drake McBrearty was indeed hired by Naughty Dog as a recruiter in April 2022, her "Special to not only develop new titles, but also to have the opportunity to create future teams for the legacy of Uncharted".
While the development of the supposed Uncharted 5 doesn't rely solely on Naughty Dog, it does include other studios under Sony's thumb, such as Bend Studio and Bluepoint Games, which developed Uncharted: Golden Abyss and Uncharted: The Nathan Drake Collection, respectively. can bring to attention. Thus, a collaboration between Naughty Dog and other Sony studios could be envisaged so that the former would pass on their expertise to the latter without interfering too much with the development of the continuation of the franchise.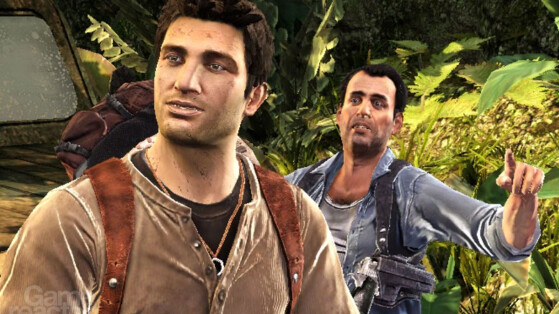 Considering that the job advertisement was posted on Sony's official website in October 2022 and the position was offered."In a new in-house game development team with PS5 Visual Arts"For a so far undisclosed project, this new opus will then be developed by this new studio, Naughty Dog and PS5 Visual Arts, the latter two of which worked on Uncharted and The Last of Us.
These troubling statements and collaborations clearly raise doubts in the minds of fans, especially after seeing these unfamiliar images. But so far, there is no indication that Uncharted 5 is in development. But nothing suggests otherwise, and Neil Druckman may have been playing on words in his statement at the time: "Naughty Dog would indeed no longer be working on Uncharted and The Last of Us, but on the as-yet-untitled sequels. The theory is a bit twisted, but no trace can be ruled out!
Anyway, the next few months will soon reveal the origins of this short and mysterious sequence of Live from PS5!