"Xbox Series will overtake PlayStation 5": analysts' wild predictions for 2023
Game news "Xbox Series will overtake PlayStation 5": analysts' wild predictions for 2023
As every year, Gamesindustry interviews some of the industry's most influential analyst firms to find out what their predictions are for the coming year. On the side of the respondents, we find experts from Midia Research, Niko Partners, Ampere Analysis and Katan Games. So will Microsoft buy Activision? Will the Switch be the best-selling console of 2023? Experts speak.
Summary
Price increases and hybrid monetization

The only major takeover this year will be Activision by Microsoft

PlayStation 5 leads, Xbox Series in overhaul mode, Nintendo's new generation in 2024

VR will experience better, blockchain will experience disruption
Price increases and hybrid monetization
For Kanta Games' Serkan Toto, there's no doubt that prices will continue to rise overall in 2023., for both major AAA titles and subscriptions available on the market. When it comes to the price of consoles, the price of Microsoft's Xbox Series may increase, unlike Nintendo's Switch. The video game industry's 2022 numbers are slightly worse than 2021 for a variety of reasons, from an unstable economic climate to fewer major releases in the post-blockade era. Piers Harding-Rolls of Ampere Analysis points out that the market is becoming less predictable due to various factors such as the difficult macroeconomic context, the war in Ukraine, delays in game development, disruptions in the market, Chinese markets, market regulations and other factors. non-optimal availability of consoles.
In addition, Karol Severin of Midia Research warns that the effects of inflation will continue in full swing in 2023. and as a result, consumers will want to do two important things: reduce their overall spending and/or increase the value of their purchases. When it comes to household savings, gambling spending is an immediate potential target during economic slowdowns, he said. Therefore, the analyst predicts a good performance on the free-to-play side in terms of the number of users. Piers Harding-Rolls of Ampere Analysis predicts democratization of hybrid monetization systems aimed at including advertising to offer cheaper subscriptions in specific markets. As you can see, in 2023 players need to pay special attention to their money.
---
The only major takeover this year will be Activision by Microsoft
Microsoft's acquisition of Activision Blizzard, a veritable soap opera with many twists and turns in 2022, will perhaps come to fruition in 2023. Piers Harding-Rolls from the Ampere Analysis group makes such a prediction.Successful acquisition of the Redmond company. Nevertheless, the analyst explains that the Brad Smith-led company will have to accept new concessions, such as the conditions for the inclusion of certain Activision games in Game Pass. If Microsoft avoids federal court, the case could end before June 2023. According to Lisa Cosmas Hanson of Niko Partners, the group is expected to return to China with a new partner in 2023, as we speak of Blizzard. All interviewed experts agree with thisno other major acquisitions are expected this year because of the economic context.
---
PlayStation 5 leads, Xbox Series in overhaul mode, Nintendo's new generation in 2024
Thanks to a packed schedule of big releases for 2023, the console market could stabilize in 2023 after a decline in 2022. According to Piers Harding-Rolls of Ampere Analysis, the PlayStation 5 has a chance to become the best-selling console in 2023., even if it should get a pretty good score thanks to the release of the next Zelda on the Nintendo Switch. Midia Research's Karol Severin adds that the macroeconomic climate will enable companies moving away from traditional business models dependent on unit sales to leverage their success. Microsoft's desire to offer value for money on its hardware and avoid consumers having to shell out big bucks will keep the US giant ahead of Sony to thrive in the recession. As a result, the analyst says that the Xbox will significantly close the sales gap with the PlayStation 5 in 2023.
Piers Harding-Rolls and Carol Severin agree that Game Pass is one of the biggest winners of 2023.. Their forecasts show significant growth for Microsoft's star service in 2023, thanks to the arrival of long-awaited games, whether or not Microsoft acquires Activision. Sony is expected to provide more third-party games for PS Plus to increase the adoption of the service. For Karol Severin, subscriptions are viewed by the public as ways to save money and value compared to a traditional offering. He adds that reducing the cost of entry while increasing the means to enter the ecosystem is a winning formula for 2023. Finally, Amper Analysis' Pers Harding-Rolls isn't predicting a Switch 2 for 2023, despite the near end of the cycle, but is betting on a next-generation Nintendo console for 2024..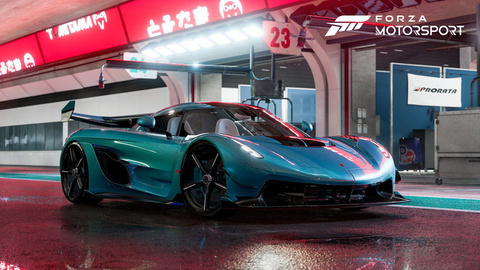 ---
VR will experience better, blockchain will experience disruption
Let's finish with the most interesting forecasts of analysts, Karol Severin bets on the good performance of virtual reality, especially through the corporate world, thanks to significant advances in technology. The expert is betting on a penetration rate that could reach double digits in the US. For Piers Harding-Rolls of Ampere Analysis, Sony's PSVR 2 model will hit the market in extremely difficult times. He estimates that 1.2 to 1.5 million PSVR 2 units will be sold in 2023. It is also betting on the arrival of Quest 3 later in the year.
As for NFTs, Kantan Games' Serkan Toto envisions their democratization in our big AAA games, despite Ubisoft's failure with Ghost Recon. Piers Harding-Rolls of Ampere Analysis believes we'll see companies that bet everything on blockchain plays go bust, while Niko Partners' Lisa Cosmas Hanson is banking on the bearishness of the South Asian blockchain market.-East. If you want to find all the predictions, here it is Game industry it happens.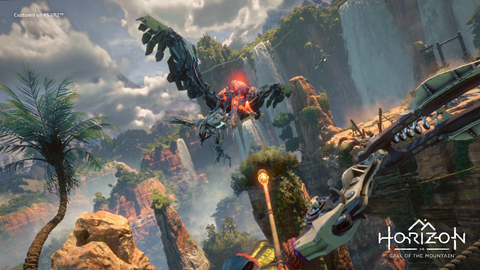 ---
Also a must read