Dead Space Remake is available on PlayStation 5, Xbox Series X|S and PC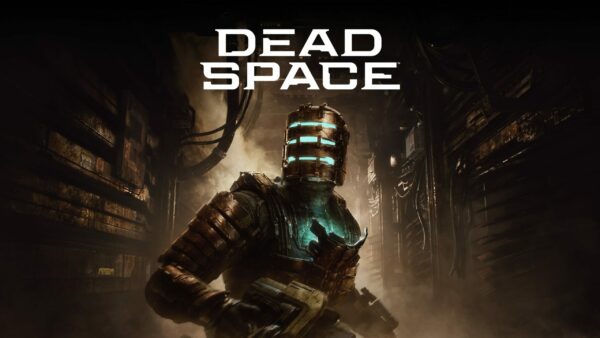 dead space
Electronic Arts Inc. (NASDAQ: EA) studio Motive Studio is proud to announce that dead space, The all-new remake of the sci-fi survival horror classic is now available on PlayStation 5, Xbox Series X|S and PC. Since its announcement in 2021, dead space did not leave the ranking of the most anticipated games. The press is now praising its release, especially IGN and Inverse for whom " It is definitely the best way to discover or rediscover one of the best shooting and survival horror games. "and" one of the greatest games of all time » where the title gets a 9/10 and 10/10 respectively.
In dead space, players take on the role of Isaac Clarke, an ordinary engineer on a mission to repair a giant mining vessel: the USG Ishimura. But after boarding the ship, a real nightmare awaits them. The ship's crew is killed and infected, and Isaac's girlfriend, Nicole, is missing. Alone and trapped, armed only with his tools and engineering skills, Isaac must fight to survive not only against terrifying monsters called Necromorphs, but also against himself as his clarity fades.
" When dead space Released in 2008, it became an instant survival horror classic with its sci-fi atmosphere and iconic environmental storytelling. », explains the chief producer Phillippe Ducharme dead space. " 15 years later, our most important goal is to honor the original by improving it with the power of today's technology. If you're wearing Isaac's suit for the first time, we hope the title makes you feel the same way we did in 2008. If the original game holds no secrets for you, our wish is to give you an experience to live. makes you want to pick up your plasma cutter again, your fondest memories ".
dead space Completely redesigned thanks to the Frostbite game engine. Staying true to the captivating look of the original game, the remake offers enhanced audio and stunning graphics designed to give players a new level of immersion and quality. Of more so, Dead Space It features significant gameplay improvements such as:
Optimized engineering experience: Without weapons or power-ups, Isaac is forced to defend himself against the Necromorphs, using high-tech mining tools to defeat the fearsome creatures. He'll also have to solve puzzles and use Ishimura's system glitches to his advantage during his terrifying journey. The remake also deepened the gameplay experience, as Isaac now uses updated clothing and an enhanced arsenal with more detailed tools and improved effects and features. Gunner Wright, the original voice of Isaac dead space 2 (2011) and dead space 3 (2013), continues his role and now becomes the character's face (originally a silent character), so players can hear the engineer's voice more thanks to new story elements. .
Interrelated Ishimura: From the main screen to the end credits, players will have to face the narrow and gloomy corridors of USG. ishimura, with no loading screens or camera cuts to break the immersion. The giant mining ship has been redesigned for the remake with new rooms, routes and obstacles, while allowing for smoother exploration, as well as new map controls for the interface and an improved plotter.
Intensity Manager: Terrible and magical universe dead space It's been an opportunity for players for a long time, but this time Isaac's every step will carry the weight of mystery on his shoulders. A new Intensity Manager dynamically adjusts what happens in Isaac's path as he explores old and new USG sectors. ishimura. From the appearance of necromorphs to environmental effects such as light, smoke, particles and sound, no room experience will be the same, especially if players decide to retrace their steps. Isaac's heart rate, breathing, and exertion also adjust to his stress level, providing players with direct feedback on his mental, emotional, and physical state.
Skin peeling system: Necromorphs, these never-before-seen monsters, have been recreated with a new skinning system that revolves around multiple layers of flesh, nerve, and bone that rip, tear, and disintegrate in a more hideous way. Being strategic is important, so players will have more opportunities to get creative as they use an arsenal of unique weapons and skills to battle these formidable foes.
Will Isaac survive long enough to unravel the mystery of the murdered crew and what happened to the ship, or will he be lost forever in the freezing void of space? Gamers can check it out now on PlayStation 5 and Xbox Series X|S for €79.99, and on PC for €59.99. dead space also available in Deluxe Edition and Collector's Edition to enjoy various bonuses.
dead space The Deluxe Edition is currently available for €89.99 on console and €69.99 on PC (via EA software, Steam and the Epic Games Store). This includes features such as unique clothing and clothing textures.
In partnership with Limited Run Games, dead space The Collector's Edition is currently on sale for $274.99, while supplies last. It includes special offers including a portable Isaac helmet, soundtrack CD, SteelBook and more.
Plus, they get extra content thanks to EA Play Pro members dead space EA Play Pro edition. They have access to the member-only Anodized outfit, as well as three unique outfits and two outfit textures from the Digital Deluxe Edition. To learn more about EA Play subscriptions, visit the EA Play website.
SOURCE: PRESS RELEASE – RESET PR