STALKER 2: We take a look at one of the most anticipated Xbox exclusives
Game News STALKER 2: We take a look at one of the most anticipated Xbox exclusives
This is probably one of the most anticipated games of the last decade: STALKER 2, if all goes well, should finally be released in 2023. So let's take a look at this big Xbox exclusive.
Summary
What is the release date of STALKER 2?

What are the specifications of STALKER 2?

What is the story line of STALKER 2?

Game-wise, what can you expect?

An open world game?

Mods in the app?

Are there NFTs in the game or not?
What is the release date of STALKER 2?
STALKER 2: Heart of Chernobyl is a long, very long project. Last I heard, GSC Game World studio was supposed to release the game in April 2022, but was forced to postpone the release for obvious reasons: the team is based in Kyiv, Ukraine, and is severely limited by the current geopolitical events. It's hard to pin down a release date for now, but the studio is hinting that 2023 will be good this time around. Although we haven't had any new footage for months and even canceled pre-orders, the developers finally gave us a new gameplay trailer in 4K recently:
---
What are the specifications of STALKER 2?
For now, we know that the game runs on Unreal Engine 5. The trailer above also hints at a great experience on PC and Xbox Series. Also count on RTX support on the S and X series, as well as a 4K display on the X series. The specified size is 180 GB on Xbox Series and 150 GB on PC. Technical specifications of the game on PC are already known:
| | Minimum | Recommendation |
| --- | --- | --- |
| Operating system | Windows 10 | Windows 10 |
| Processor | AMD Ryzen 5 1600X / Intel Core i5-7600K | AMD Ryzen 7 3700X / Intel Core i7-9700K |
| tame | 8 GB memory | 16 GB memory |
| Graphics card | AMD Radeon RX 580 8GB / NVIDIA GeForce GTX 1060 6GB | AMD Radeon RX 5700 XT 8GB / NVIDIA GeForce RTX 2070 SUPER 8GB / NVIDIA GeForce GTX 1080 Ti 11GB |
| Disk space | 150 GB available disk space | 150 GB available disk space |
Graphic"the highest quality, made using the most modern photogrammetric and scanning technologiesThe word is also given in the game.
---
What is the story line of STALKER 2?
STALKER 2: The Heart of Chernobyl is the fourth installment in the franchise that started in 2007. It will invite us to play a central role in a non-linear story that will set its framework in post-apocalyptic Eastern Europe. Everything takes place in an alternative version of the Chernobyl exclusion zone after the 1984 disaster. Some of the plant's reactors remained active, which unfortunately led to a second explosion in 2006.
The Chernobyl Exclusion Zone changed dramatically after the second explosion in 2006. Violent mutants, deadly anomalies, and conflict between its many factions have made the zone a very difficult place to survive. However, the incredibly valuable artifacts there attract many people called "Stalkers" who, at their own peril, infiltrate the Zone and hide in the heart of Chernobyl in hopes of making a fortune or finding the truth.
So, you play as a stalker dropped into this 64 km² hostile world, where you will have to make a series of decisions to determine your trajectory and therefore your destiny. For this purpose, many branches are promised. This includes talking to different factions of the world and building the alliances you want.
---
Game-wise, what can you expect?
for now, the images show a lot of frontal movement as well as stealth. Note that several difficulty modes will be included to accommodate all levels.
Engage in intense combat with a variety of enemies who will use multiple tactics to neutralize you. Choose your favorite weapon from over 30 fully customizable weapon types and test your enemies with hundreds of deadly combinations.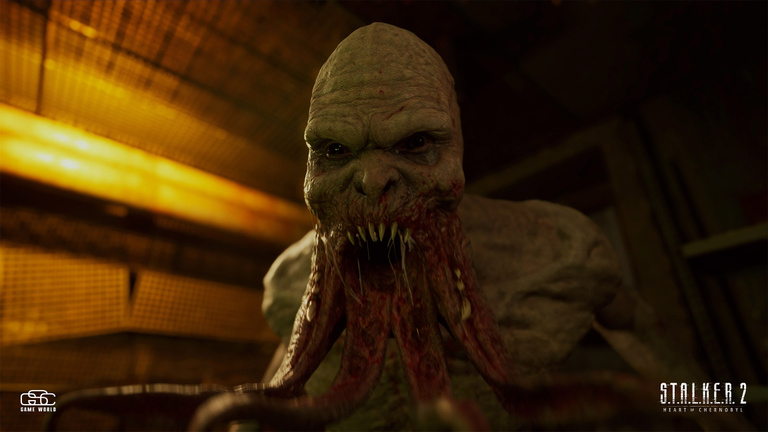 By "enemies", expect both human and mutant encounters. Each mutant is said to be rejected according to different subtypes, so it would be difficult to predict their behavior. Note that they are often hunted in packs.
Inventory management can play an important role in game design. It will be possible to customize your weapons in multiplayer mode. And let's not forget the precious artifacts you must collect during the game.
Finally, the survival game says there are mechanisms to control the effects of hunger, sleep, bleeding, and even radiation.
---
An open world game?
If the first episode consisted of large interconnected areas, for this part the studio promises us a huge open world in a 64 km² radioactive zone with different environments. In the columns of the official Xbox site, we even learn that this open world will be one of the largest to date.
With STALKER 2, we finally create what we wanted to do from the beginning. For the first time in the series, you'll be able to explore the Zone in one of the largest post-apocalyptic open worlds to date.

It's our most impressive world yet, and we create it with the love and passion this environment deserves. With our cutting-edge technology, the Zone has never looked better. It's up to you to conquer it or lose yourself forever.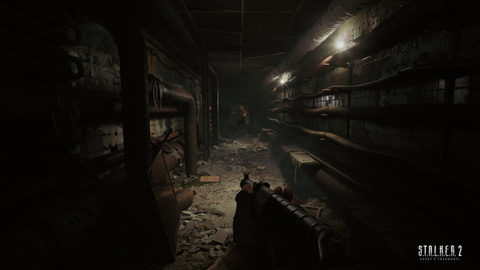 Therefore, we will be offered an immersive and constantly evolving world. The game will also retain one of the qualities of the previous component: "A-Life", which allows PnJs to communicate with each other; this led to clashes between mutants and Stalkers, for example. This system should be improved here.
---
Mods in the app?
STALKER 2: Heart of Chernobyl will have official mod supportenough to allow talented Stalkers to expand and enrich the game universe and let their creations speak.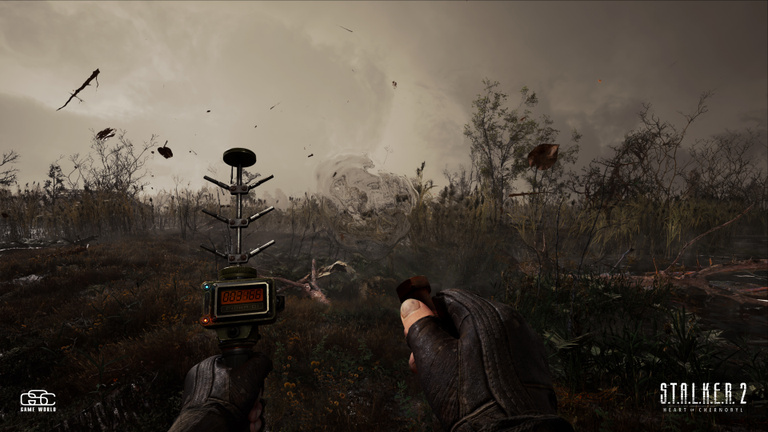 ---
Are there NFTs in the game or not?
That was the scare last December: GSC Game World announced that the game would incorporate NFTs, i.e. unique digital objects. An initiative that follows in the footsteps of Ubisoft and its Quartz program, which was poorly received by the public and some employees. GSC, in turn, intended to sell parts of the game to players, including digital objects, but this would not provide any additional benefits during gameplay. Ultimately, the studio backed down due to player dissatisfaction: "Based on the feedback we received, we decided to bring back everything NFT related in STALKER 2.", "the interests of our fans and players are the main priority of the team. We make this game for you to enjoy regardless of the price. If you care about it, we care about it."
---