Wo Long Fallen Dynasty: We review the upcoming Souls on Xbox Game Pass and PlayStation 5
Game News Wo Long Fallen Dynasty: We review the upcoming Souls on Xbox Game Pass and PlayStation 5
The big surprise of the 2022 Xbox showcase, Wo Long Fallen Dynasty surprised its world as it marks the return of a partnership between Team Ninja and Microsoft not seen since Ninja Gaiden 2's (finally temporary) exclusivity in 2008. It will come. The action game, slated to arrive on Game Pass, promises problem-solving in the grandest Ghosts-like tradition. Less than two months after its release, we're already getting this software, which is being hailed as "Nioh with Chinese sauce."
Summary
Who is developing Wo Long Fallen Dynasty?

Is this an Xbox exclusive?

What is the release date of Wo Long Fallen Dynasty? Coming to Game Pass?

What is the story of the game?

Is this Nioh 3 in disguise?

What are the features of Wo Long Fallen Dynasty?

A demanding title? Ah! Is there an easy mode?

Is it an open world game?
Who is developing Wo Long Fallen Dynasty?
Wo Long: Fallen Dynasty is the result of a collaboration between Fumihiko Yasuda (Nioh) and Masaaki Yamagiwa (Bloodborne), which was made possible by Masaaki Yamagiwa joining Team Ninja after leaving SIE Japan Studio. Team Ninja is known for releasing iconic games such as Dead or Alive (1, 2, 3, Ultimate, 4) and Ninja Gaiden (1 and 2) when Tomonobu Itagaki headed the studio. Fumihiko Yasuda, the current leader of Team Ninja since 2017, is best known for his teams Nioh with two very good, very effective Souls-like episodes. If the Dead or Alive and Ninja Gaiden series no longer have their former glory after Itagaki's departure, Fumihiko Yasuda is multiplying ambitious action projects with Wo Long Fallen Dynasty and Rise of Ronin.
---
Is this an Xbox exclusive?
No, Wo Long Fallen Dynasty is not an Xbox exclusive, despite what the title's unveiling during Xbox and Bethesda Game Show 2022 might imply. Fumihiko Yasuda and Masaaki Yamagiwa's game will be released on Xbox Series X|S, PC, PlayStation 5, Xbox One, and PlayStation 4.
---
What is the release date of Wo Long Fallen Dynasty? Coming to Game Pass?
For a long time vague ad "First quarter of 2023", Wo Long Fallen Dynasty will finally arrive on March 3rd, 2023. In addition to the Standard Edition, there is a Digital Deluxe Edition, which includes the Season Pass (three DLC packs), additional costumes, a digital art book, and the game's soundtrack. Various pre-order bonuses are also included. Wo Long will be available from launch on Xbox Game Pass, Microsoft's service that lets you play a catalog of games for a monthly subscription price.
---
What is the story of the game?
The game's Team Ninja story is set in a dark fantasy version of the Han Dynasty, right after the Three Kingdoms period, which begins in 220 AD in Chinese history. The player plays the role of a militia soldier fighting for his survival. his name has been forgotten from the history books. Reaching his limit in the midst of chaos, he will face the legendary warriors of the Three Kingdoms. Based on this era, Team Ninja wants to create an epic action-RPG that showcases the great Chinese martial arts., as well as the main points of this period. The game will not offer branching choices or multiple endings. You can find a lot of information about lore in the adventure files. According to the developers, the campaign will take about forty hours to complete.
---
Is this Nioh 3 in disguise?
When announced, Wo Long Fallen Dynasty was often described as a spiritual sequel to Nioh. There are even rumors that the title was originally intended as a new Nioh before becoming an actual game in its own right. The Team Ninja team chose to cast aside any eccentric affiliations. Yes, Wo Long Fallen Dynasty will be a demanding action game like Nioh, but everything else will be very different. The era isn't the same, the art direction is different, and above all, the game mechanics have nothing to do with it. Nioh was inspired by the samurai, with Wo Long incorporating Chinese martial arts. "Our goal is to really bring this fighting style and its action to life." the developers explained to us. Team Ninja assures that the program will be more edgy, faster, and the offensive and defensive moves are also important.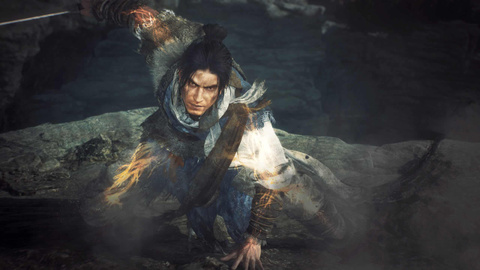 ---
What are the features of Wo Long Fallen Dynasty?
Unlike other games of this genre, Wo Long Fallen Dynasty does not use a stamina bar but balance is a measuring device at the heart of mechanics. The size increases when the player uses special kicks, blocks or dodges attacks. When he manages to parry the blow, the latter goes down. When the gauge is filled to the maximum, the player finds himself defenseless. Wo Long encourages you to go body-to-body, raising your guard to deflect the opponent's attack and create an opportunity to attack. If you've had a chance to test the demo, you know that the game requires a lot of learning and the challenge offered is tough.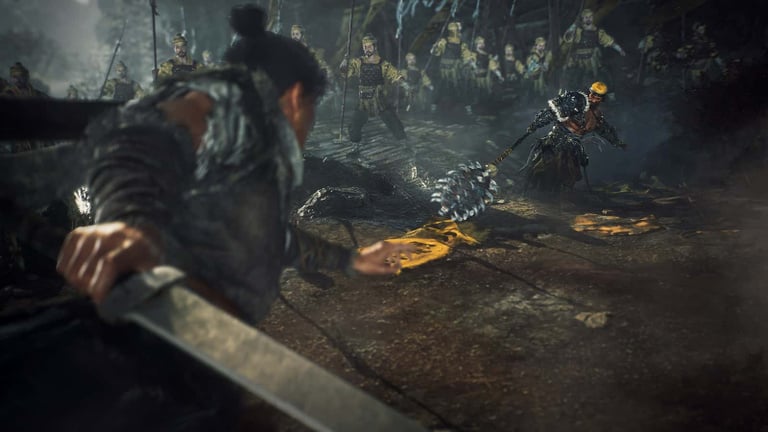 Another important aspect of the game is based on this The level of morale affects the strength of the hero, leveling up based on battles won. Specifically, the more battles you win, the more powerful you become. Morale level resets when defeated. What works for the player also works for the villains: an opponent who kills a hero will see their Morale level increase. However, there are tricks to avoid losing your Morale level in the event of an unexpected death through Landmark Flags to find in levels.
---
A demanding title? Ah! Is there an easy mode?
No, no easy mode is planned so far. The masters of Team Ninja explain what they want players "they feel satisfaction when they succeed in overcoming the most difficult obstacles". This self-surpassing "very important to the game and to the genre in general". While it seems important that the studio offers a unique challenge for all players, players should be able to overcome obstacles in their own way thanks to the freedom of movement offered. Finally, a bit like Elden Ring, it will be possible to challenge two friends to three-player multiplayer sessions during boss battles. This can make development easier and reduce certain difficulty peaks.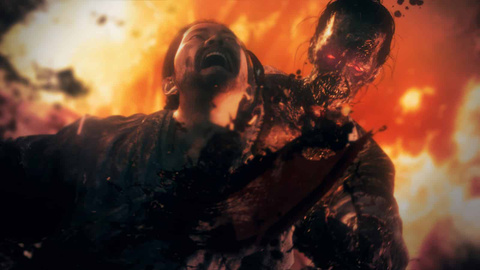 ---
Is it an open world game?
Wo Long's experience is more open than Nioh in its own universe without the open world. Its structure offers a search engine from the world map. This is why the game relies on a mission system like Nioh because Team Ninja wants players to focus on the action and "intense battles with as few distractions as possible". Despite this, scouting will still play an important role, at least to recover flags and thereby benefit from the Morale system boost.