Living without cryptocurrencies in 2035 [Crypto Dystopie]
What will our world be like in 2035? – Ours favorite cryptocurrencies will they disappear or will they be more central to our lives than ever? Will the Bitcoin blockchain change the face of the world? We had fun little stories, imagining our world in the not-so-distant future. The following story is fictitious, imaginary, without pretense of predicting the future. Have fun with us and head towards the DeLorean JDC, 2035!
Move towards a world governed by e-euro and cryptocurrency
In 2035, cryptocurrencies took over businesses
November 21, 2035 at 8:35 am Niort – As he does every morning, Gerard walks slowly to his favorite bakery – À la Mie Niortaise.
– Hello, my traditional baguette little lady, he asks.
Newly arrived apprentice Marie hands him her wand.
– This will happen 4.7 e-euro Please.
– what? Gerard is surprised. Here is a 5 euro bill. Let me tell you that in my time a baguette was worth 1 franc… Those were the old days.
– Sir, I'm sorry, but the tickets are no longer in circulation. You can pay us BREAD tokens otherwise, it's the cryptocurrency of French bakeries.
"Why do you want me to buy bread and bread?" Gerard gets angry. Take my ticket and that's it.
Alarmed by the noise, baker Charlotte comes out of the back room.
– Ah, it is you, Mr. Lacourt. Hello. Marie, take the ticket from Monsieur. He is regular. I will go to the bank and do the conversion.
With Pass Citoyen, people are under control
10:45 – On the sidewalks of Rickard Street, Morgan hurries. He is late for the meeting. If his boss knows about it, it's good to lose points from him Citizen permission. However, he needs it very much for the loan he wants to give in the bank.
12:30 – Morgane storms out of her meeting. He's lost his points and thinks he's too short to get a loan.
Frustrated, he goes for a sandwich at La Mie Caline on the Allée des Dragons.
— 37 e-euros, the saleswoman announces, handing over the buttered ham.
Morgana checks her counter. 157 e-euro expenses were allowed today. It is wide. He comes out his Binance card story to recover some cashback.
– I can pay you in DOGE tokens ? – he asked. It gives me a cashback from popularity points on social networks. Especially on Twitter.
Approaching the Esplanade de la République, he helps the little lady. With any luck, I'll be on camera and it'll be considered a good deed, he thinks. Just to grab a few good driving points on my Pass.
>> Take your first steps in the Bitcoin universe at Binance, 10% free payouts (commercial link) <
Crypto and NFT, future controls?
2035, generalization of crypto banks
16:30 – Morgane quickly leaves her office. Thanks to a masterful meeting this afternoon, he will be able to recover his points and pay off his debt. He jumps for joy as he crosses the Place de la Brèche to reach the beach.
Coming across AAVE Bankhe opens the door.
– Hello, Mr. Maash.
– Good morning, Madame Lacourt. Come sit in my office. You come to me for debt, huh?
— Yes, to buy an autonomous car a SlaTech more accurate.
— Good choice, confirms the banker, rubbing his hands together. I just checked, your point counter is enough. Fair enough. On the other hand, you will no longer be able to lend for a long time, did you know that?
Morgana shakes her head.
– How muchETH do you require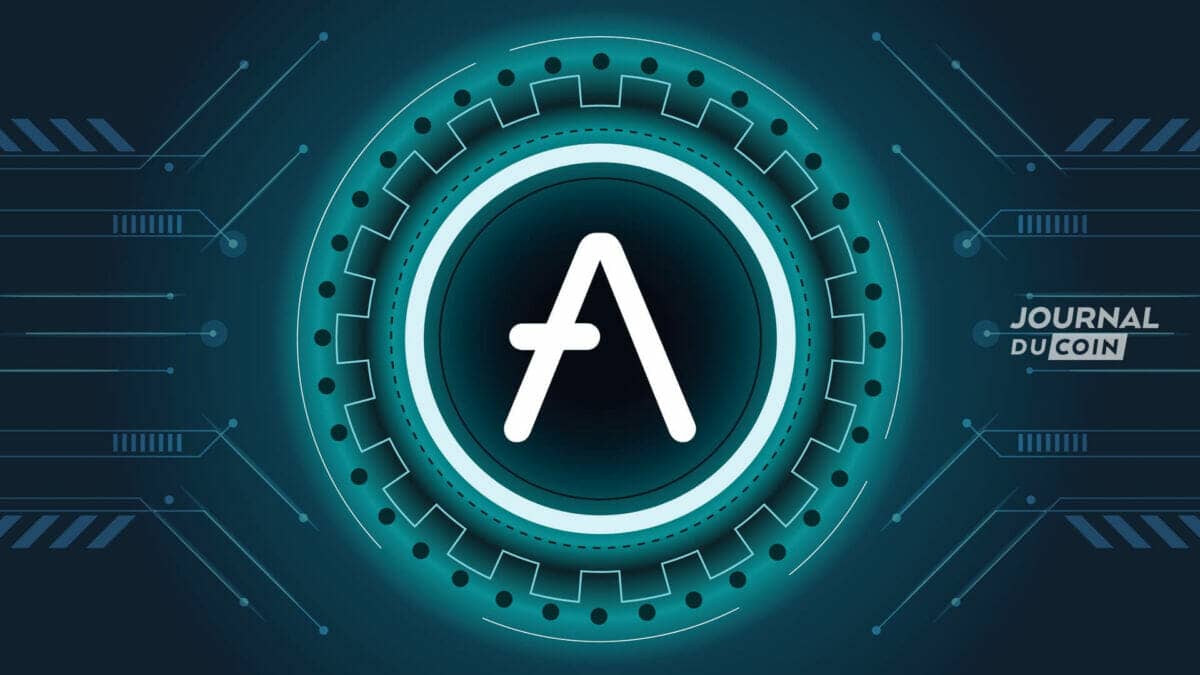 2035, the advent of the digital identity
19:00 – Morgana rings the doorbell of her father's house.
– Yes, come in, my daughter! Gerard shouts.
– Happy birthday, father, I have a present for you.
Morgana pulls aside to see a small cart parked in front of her entrance.
– SlaTech! Just for you. It is autonomous, you just have to give it the name of the bakery and it will take you there. So you can buy your bread without breaking your back.
– But it must have cost you a fortune, my dear, cries Gerard.
"Don't worry, father. I wanted to give it to you for a long time. And the car is closed your digital identity. You know, in it web3. The documents are in the wallet I helped you set up two years ago.
Gerard frowns.
"You know, I don't look at things like that.
– You will see, it is comfortable. Because your points meter on your citizen pass is so high, you collect BREAD tokens for every kilometer driven. With this crypto you will be able to redeem your stick for free from time to time.
— Paying for bread with BREAD, everything is too complicated, Gerard complains. Come in, girl. Come and drink some good hot chocolate made with love at this beautiful old web0. You know the place where the sun rises, where flowers bloom, where you breathe fresh air. What important things.
Will the virtual world of Web3 make you forget the real world like running? Or, on the contrary, will it serve to bring people and nations closer together? It's up to us, users and developers, to decide what to do with this promising new technology. As we see every day with cryptocurrencies, we can make the most of it as the worst.
Get ready for 2035! Start earning bitcoins and cryptocurrencies now. Take the opportunity to support Journal du Coin through this commercial relationship By registering on the Binance platform. By visiting this link (trade link) you will save 10% on your trade fees.