PS4, PS5: PSVR 2, Slim model, game services, 5 major PlayStation projects in 2023!
Game News PS4, PS5: PSVR 2, Slim model, game services, 5 major PlayStation projects in 2023!
It's the end of 2022: the presents are arriving under the tree and it's freezing cold. First of all – this is a tradition – it's time to look carefully into the future. In this article, we will discuss the construction sites of the PlayStation in the coming months. Let's get started!
1) Sell 10 million PS5s in three months
Any machine manufacturer, we start with something important for sales! Recall that for the 2022-2023 fiscal year, which ends in March 2023, PlayStation aims to sell 18 million PS5. In other words, by next Easter, the manufacturer would ideally like to have 37 million units worldwide, which is not an unexpected result… Because yes, last November, the Sony console passed 25 million copies. But even with sales during that time (no more than a million), there will still be 10 million PS5 slots to fill in three months.
Impossible, you say? Not on PlayStation. Recently, through Hideaki Nishino (VP of Platform Experience at Sony), the Japanese brand confirmed a target of "37 million units by the end of fiscal year 2022". And according to Insider Gaming, a media outlet often known for its proven scoops, PlayStation plans to produce and therefore sell 30 million PS5s during the 2022-2023 fiscal year. So yes, whether it's this year or next, Sony seems confident in the Christmas holidays and the suspected end of component shortages.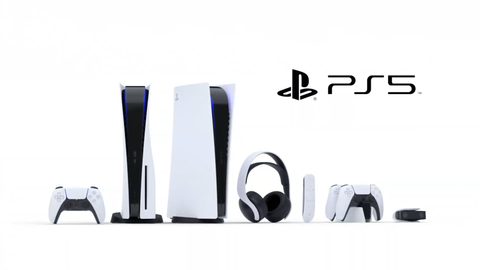 2) Open and launch the popular PS5 Slim?
A little gossip moment for this part. According to several media (Insider Gaming, The Leak.co and others) PlayStation will introduce the new model in 2023, around September! Everyone is talking about the "PS5 Slim" with a reader removable disk, the latter – obviously – can be purchased separately or bundled with the console. "The object will connect to the back of the machine thanks to the new USB-C port (currently there is only one, front, editor's note)," explains Insider Gaming, clicking a few buttons. sources. Posted by Tom Henderson (media manager) on December 12th news : "Two people told me that a test kit (editor's note of the new PS5) was in people's hands and that it was 'working perfectly'." Announcement soon? Quoted above, Hideaki Nishino implies this in the same Famitsu interview: "We think that (2023, editor's note) this is also Very important for the platform".
Console with removable disc player, this is original. First of all, for Sony, the operation may have very specific consequences! The PS5 Slim would be a kind of "two-in-one" model, like the Digital Edition (without a disc drive), which could be converted into a Standard Edition thanks to an optional accessory. Behind the scenes: this means one production line for "two" machines, ie less cost, but also a lighter console. Since its debut in 2020, the PS5 has undergone an interesting slimming treatment, shedding between 500 and 600 grams (depending on the model), to which will be added the lack of Blu-Ray support. According to the website TweakTownSony would thus gain on the side of the price of shipping its baby on a cargo ship… This increase is certainly not insignificant in the difficult economic context that forced the firm to raise the price of the PS5.
3) Convince with PSVR 2 and games!
But there will be a big PlayStation innovation next year, and it's very real! We're talking, of course, about PSVR2, Sony's new PS5-exclusive virtual reality headset scheduled for release on February 22, 2023. Yes, this is a gem of technology (4K HDR, 2000 x 2040 per eye, frame rate 90-120 Hz, eye tracking) but there is a "big black dot" price: €599.99or 50€ more than the last price of the PlayStation 5 Standard Edition, this amount may constitute a brake.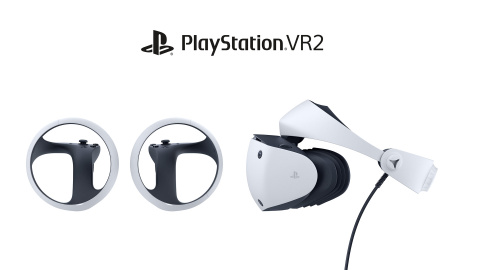 In addition to the price, PSVR 2 has everything: a quality helmet and a solid image, as proven by our in-house management, but above all, titles such as Horizon Call of the Mountain, the original story license from the famous Guerrilla Games, as well as Resident Evil Village- in VR mode. In an interview with Julien Chièze, head of PlayStation studios Hermen Hulst noted: "I think using one of our biggest licenses (Horizon, editor's note) shows our commitment to VR fans." The best games for the first PSVR, released on PS4 in 2016, took a long time to arrive, and none of them used Sony's ultra-popular licenses (God of War, Uncharted, The Last of Us). So I hope the speed of PSVR 2 is enough. Today, 6 million PSVR "1"s have been sold out of 117 million PS4s, which is 5% of the machine's players.
4) Introduce the first online service game
What are the games? Yes, you read that right. If you recall correctly, at the beginning of the year, Sony CFO Hiroki Totoki dropped an important sentence: "Thanks to the close cooperation between PlayStation Studios and Bungie (which has since been acquired by the company that created Destiny, editor's note), we aim to launch more than 10 service games Until March 2026"! Yes, after dominating the PS4 generation | With solo games (a strategy that always works very well, considering God of War Ragnarok) and production costs are always bigger, Sony knows it has to aim for other heights. Moreover: the mobile phone is also at the top of the firm, as evidenced by the takeover of the Savage studio.
Today, several PlayStation teams are working on online games, such as Haven, led by Jade Raymond, and London Studio (VR game Blood & Truth). Above all, even the stars of the Japanese manufacturer are attracted to it: Naughty Dog and its multiplayer game "The Last of Us" or Guerrilla Games with its recently online and coop Horizon project. As with VR, Sony certainly wants to show that it's not taking the service games lightly. Although the image of "solo games" sticks to its skin, it is probably the right move. Maybe more info in 2023?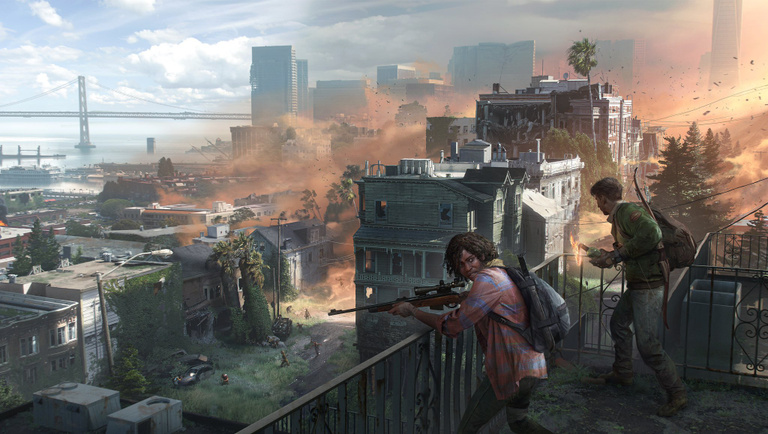 5) Management of saving Call of Duty on PlayStation
Let's quickly leave the topic "Microsoft buys Activision-Blizzard, and Sony does not like it", to which we recently devoted an entire article. Basically, PlayStation is worried about the future of Call of Duty (owned by Activision and theoretically soon by Microsoft) on PS4 | PS5. Indeed, it often heralds a popular FPS that is number one in sales a lot of money, and the Japanese company doesn't particularly want it to be an Xbox and PC exclusive. At the time of writing, Microsoft has offered PlayStation a deal to keep Call of Duty for another ten years, which doesn't please Uncharted boss Jim Ryan | God of War. He and Xbox head Phil Spencer have had a heated exchange through the media, and Sony is rumored to have canceled the 2022 PlayStation Showcase over the matter. Therefore, everything needs to be calmed down quickly.
Big PS5 exclusions coming in 2023:
PS5 / No word on release, temporary console exclusive (2 years): January 24, 2023
Final Fantasy XVI, PS5 / Temporary exclusivity at release (six months): June 22, 2023
Marvel's Spider-Man 2 announced on PS5 so far / Release: Autumn 2023
Marvel's Wolverine? Star Wars Dirty Remake? Our last? Uncharted?