The best innovations to improve your sleep
An anti-snoring pillow, a connected bed, headphones for sleeping… CES 2023 is full of innovative solutions designed to optimize the quality of sleep. Overview.
The Consumer Electronic Show (CES), the largest exhibition dedicated to technological innovation, opened its doors on January 5. About 100,000 visitors were expected at the Las Vegas Convention Center (United States) for this edition, which was placed under the sign of well-being and health.
In this context, many innovative solutions designed to improve the quality of sleep, which is a growing sector that attracts new players every year, were presented.
• Motion Pillow, anti-snoring pillow
Whether moderate and mild or chronic and loud, snoring can be annoying and sometimes even a nightmare for the poor souls who share the bed of a person prone to this type of respiratory disorder. To combat just that, South Korea's 10minds has unveiled the latest iteration of its Motion Pillow at CES 2023.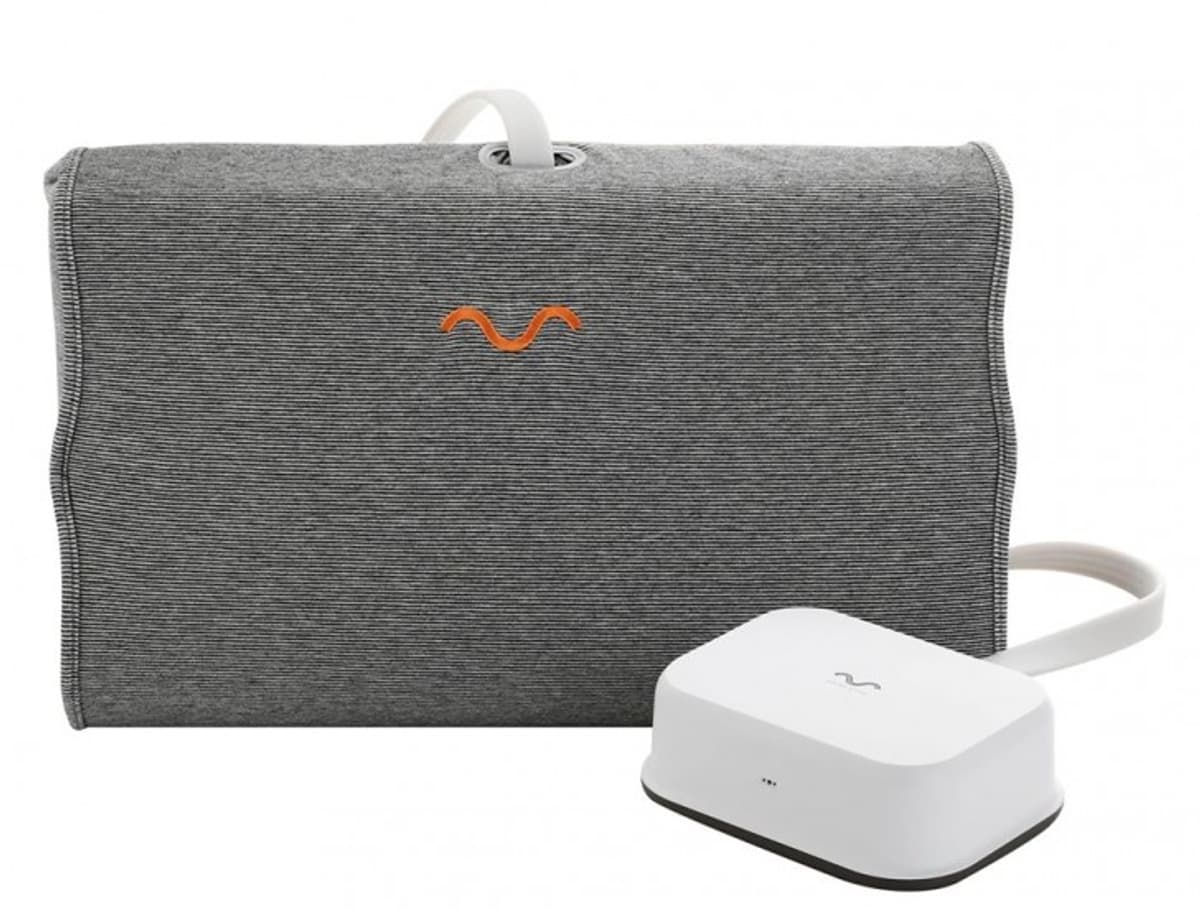 The main feature of this integrated pillow is the inclusion of noise-sensitive air bags that, when activated, turn the sleeper's head to the side to clear the airway and end snoring.
To achieve this, the Motion Pillow, which reacts only to the sounds made by the user, is able to affect the cervical column and the upper part of the spine. It can also apply gentle pressure to the muscles around the airways. The company found that 93.7% of people who tested its products on its website saw a reduction in snoring.
• ErgoSportive connected bed
The American company "Ergomotion" offers a combined bed called "ErgoSportive" designed to help athletes recover faster by analyzing the quality of their sleep through "Smart" sensors. Thus, the latter can measure, among other things, the amount of movements carried out during the night, the number of calories burned during sleep compared to waking, or even assess the level of stress and the patient's level of fatigue. user.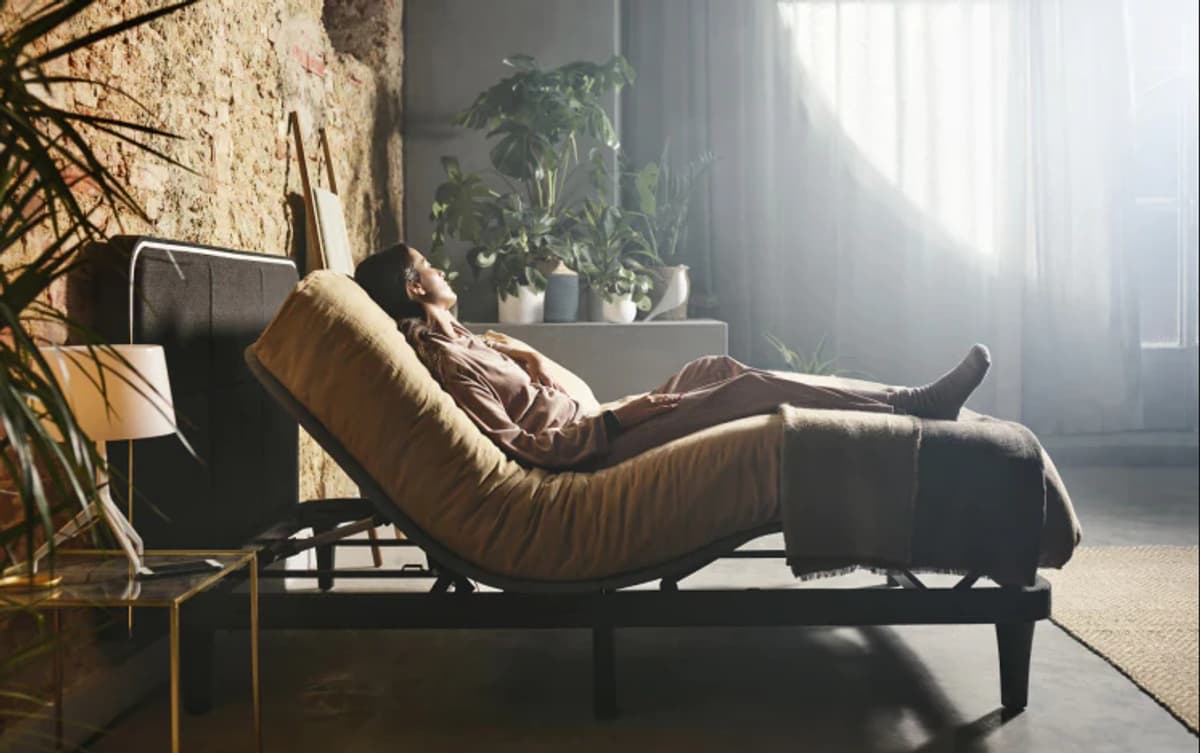 Once collected, this activity and sleep data is viewed and analyzed in the ErgoSpotive mobile app or synced to the bed. Garmin connected watch, it can then make personalized recommendations to promote recovery or even generate reports that the user can share with their doctors or trainers.
• Somasleep Relaxing Mask
Somalytics is a company specializing in miniature sensors. presented his solution to improve sleep quality. This is the SomaSleep sleep mask, which has accurate eye tracking thanks to miniature sensors integrated into the mask's eye shields.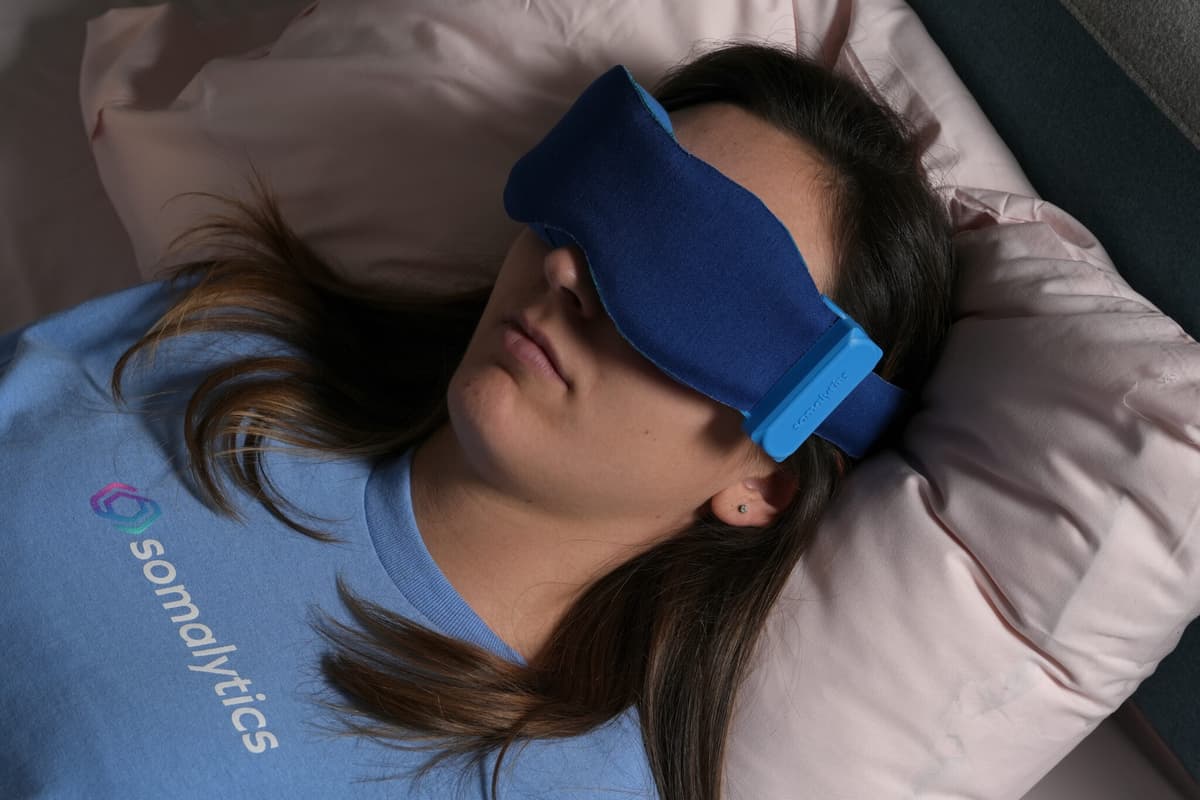 These allow you to accurately monitor the different stages of sleep. A process that's unusual to say the least, but is, according to Somalytics, "essential to finding solutions to sleep disorders." Battery life is rated at eight hours, and the data will be collected and presented in the app, which is still in development.
• LG Breeze headphones
Developed in collaboration with SleepWave, the LG Breeze in-ear wireless headphones aim to help users sleep soundly. Indeed, this model has the ability to detect brain waves and reproduce and emit brain-synchronized sounds that aid sleep and improve sleep quality.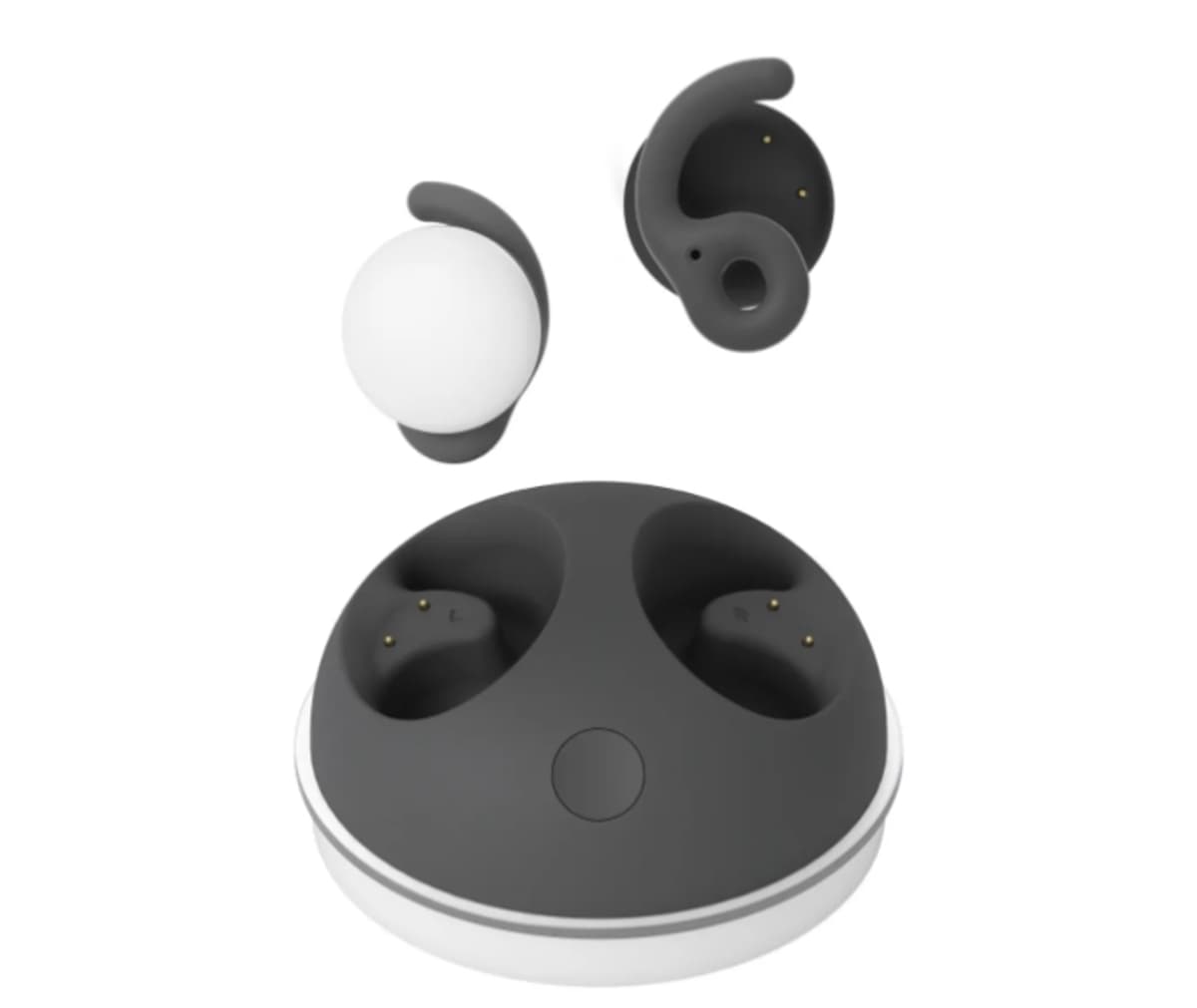 For this, these headphones have various sensors that determine the frequencies of brain waves and use this collected information to produce the most suitable sound. In addition to directly integrating 80 sounds such as lullabies and peaceful nature sounds, these devices can also sync with users' favorite music or videos on YouTube. Breeze also includes a number of sensors that can measure sleep and activity time to analyze sleep status and movements during the night.
• Pepaminoto mattress cover
German startup Variowell Development unveiled a smart mattress pad at CES 2023 that can change its temperature to provide the best possible sleep experience.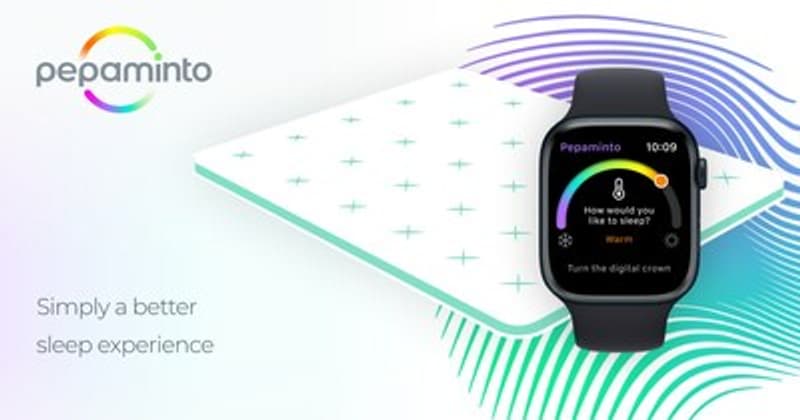 Equipped with sensors to collect sleep data, connected and controlled via an app available on Apple Watch, this mattress topper consists of thin heating strips and natural cooling graphite strips that control heat dissipation to maintain a comfortable temperature throughout the night.
The sensors built into the Apple Watch come into play as they can analyze the user's heart rate and adjust the temperature accordingly. In addition to these features, bedroom air quality data is measured and the user can be notified of unusual changes in value.