"Fortnite is dead," really?
Fortnite Chapter 4 festivities have begun. However, despite the anticipation of this release, several content creators and players have been in agreement for several weeks now that Epic Games' Battle Royale side of it will smell like a fir tree. But is it really relevant to bury Fortnite so quickly?
Since it was (re)launched in 2018 with the arrival of a battle royale that will bring it to the fore, Fortnite has this reputation as a witch whose aura extends far beyond video games, bringing in millions of euros per pallet and no one can dethrone. Only here, for several months, there is a latent impression that you hear less about it than usual. The one that sweeps everything in its path seems to have calmed down a bit on the media level. We've seen dozens of videographers claim this just looking for an easy click Fortnite would be dead and close for the gas of the last Epic Games.
So that Fortnite did he really pass the gun to the left? Of course not. It's still played by millions of people every day: Last year, Epic announced that it had crossed the 400 million registered account mark. As with end-of-season or in-game concerts, it still brings together more than ten million players simultaneously on its servers.
So it's a no-brainer to say there's still some margin before it really smells like fir the king of war From Epic. However, the past few months have indeed been a bit quieter than usual.
Evaluating the success of the game and its participation is not an easy task. There is no official player census tool or statistics that are updated in real time. The only way to get a figure is to use unofficial and rough tools like Active Player or wait for an official contact from Epic Games – but these are very rare. Suddenly, the divine prophecy announcing the death of the game is based on signals that are a little more restrained, but effectively testify to a turn in the media life of the game.
Content creators are jumping ship
One of the first indicators of this suffocation can be found directly on Twitch: by looking at the most viewed categories on the platform, we realize that Fortnite With less than 50,000 viewers, it sits bravely around the tenth position, well behind other titles like Grand Theft Auto V (over 100,000), irresistible League of Legends (60-70 thousand), War zone, Valorant or World of Warcraft. Reigning at the top of Twitch for years, it's now seeing some of its popular content creators drift away from the game over the years.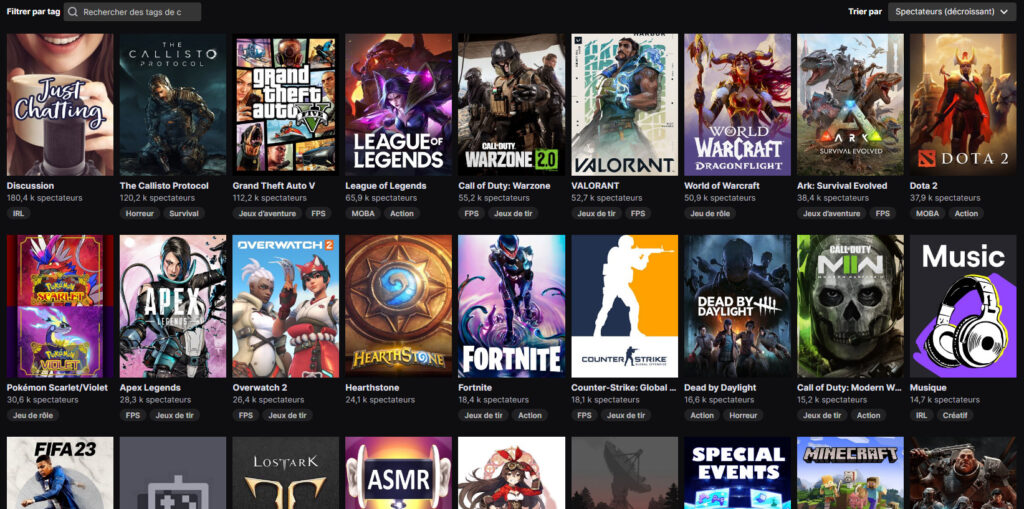 Of Shroud hour Cedey, Fe4RLless or Valkyraerecent years have been marked by many departures from the scene Fortnite. For some, it's simply a desire for novelty, and the fatigue of a game that's spent almost five years creating content on a daily basis. sometimes they refer to other titles as well Minecraft, War zone Where Grand Theft Auto Vto diversify their content and get their viewers used to watching something other than videos Fortnite.
For others, the situation is sometimes more complicated: the videographer Cedey announced his return to YouTube a few months ago, which led to him drastically lowering the sails on his channel for nearly eight months. Before you come back, then go. He said "We don't enjoy getting tired of Fortnite and making videos like we did in the past". Not the only one who verbalizes their difficulties in working on content creation is not insignificant.
Daequan and Hamlinstwo other highly-regarded creators with communities of more than a million fans have spoken openly about depression and mental health on social media in recent years. Fortnite or stop downloading videos altogether. High Distortionanother professional YouTuber who exploded in popularity a few years ago explained that he was discouraged by the amount of hate mail he received when he wasn't playing the game. the king of war. By posting videos about other games, waves of hateful comments and harassment grew until it disappeared entirely from YouTube two years ago.
It's a sentiment shared by several videographers who specialize the king of war Epic Games, which we can parallel with a quite natural need to update: publishing content in the same game for several years in a row can be a tiring activity. If not all go Fortnite, those still in the running are nevertheless thinking of new ways to play it, to stand out from the competition. Be the first to own a million Vbooks, develop community challenges, or even reinstall the 2017 version of the game," just like in the good old days "…"Just Fortnite" isn't as popular as it used to be, and reinventing yourself is a vital need for many. With so many famous faces jumping ship, it's normal for the game to be less popular on streaming platforms.
More than a game, a real cultural object
Sometimes the reasons are purely mechanical: Chapter 3, which culminated with this Saturday's Broken event, temporarily removed the construction mechanic to implement the mode. Zero-constructionoption Fortnite where the game is played with an official ban on building the tiniest item. The disappearance of this central game mechanic has caused some outcry in the community, with some players and creators complaining for months while Fortnite's classic mode is running. is abandoned in favor of Zero-construction. Even for a while a running gag within the community.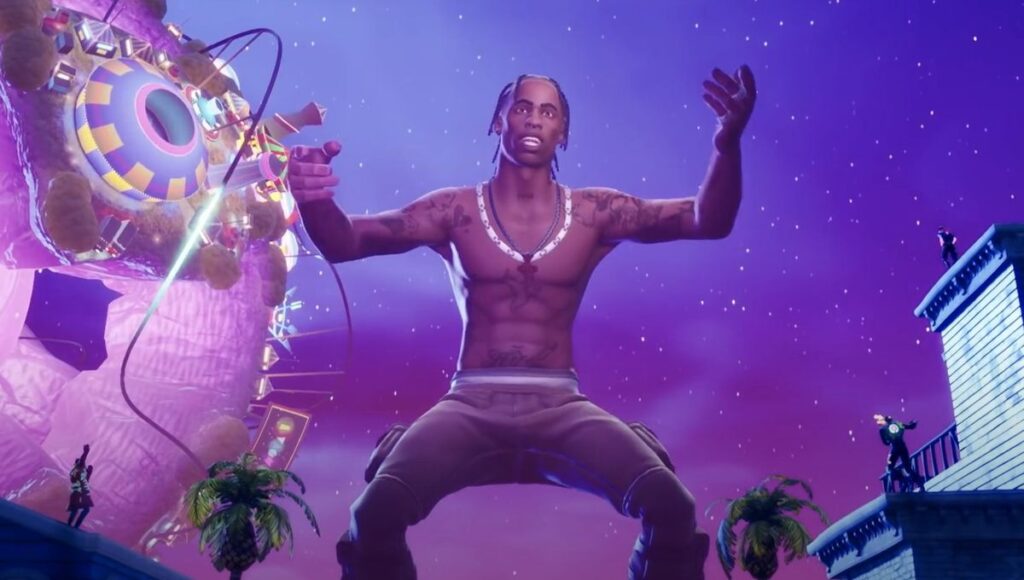 It should also be remembered that over time Fortnite has gradually moved away from the classic live service video game model to see itself more as a community platform that organizes events, concerts (Travis Scott, Ariana Grande or Aya Nakamura) and great season launches, bringing together millions of people who come. not a game in the classical form, but for the event itself. The idea is also to attract new players: we come for the concert, we stay for the game. Fortnite and flow players above all, it depends on what happens there, and indeed it has been less than several times in recent months. This may explain the media being more scattered than usual and the impression that the game is "slowing down".
So that Fortnite is it really less popular than before? Perhaps with the introduction of chapter 4 behind us, the numbers (which have increased slightly since the new installment) will drop again and some will cry wolf again, saying that the game is dead. But maybe these fluctuations are normal in the life of the game and that's it Fortnite reached cruising speed. Almost five years after the release of the King of Fighters mode and the massive media hype that got the game on everyone's lips, yes, the king of war Epic Games is certainly seeing the honeymoon period come to an end and the media bubble burst.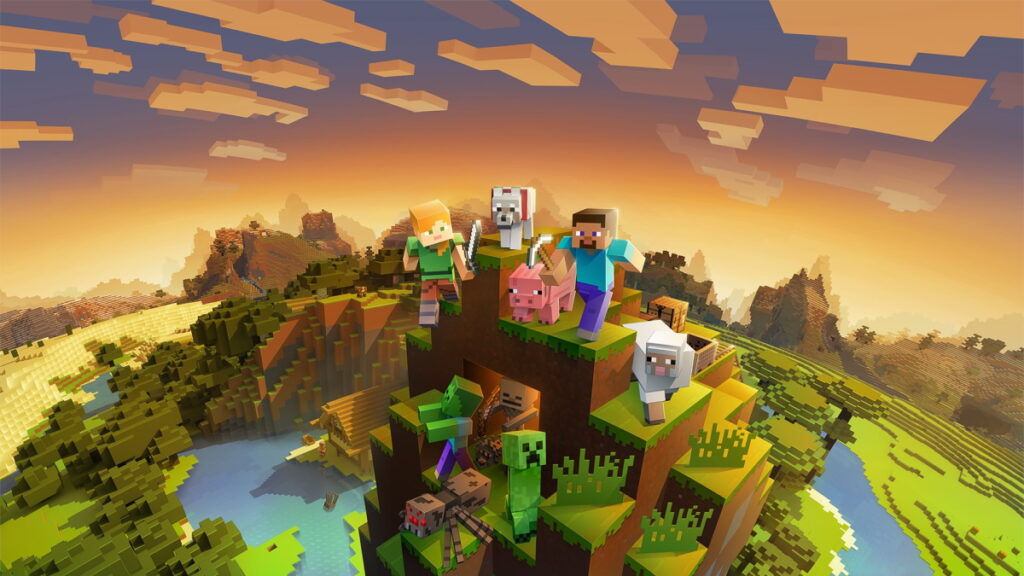 In the same way, Minecraft was an explosive success and took up a lot of media space at the time it dusted off all the records. We were only talking about Mojang's game. But slowly we started talking about other things, playing other games. Minecraft didn't disappear, it just gave way… and is tied for the best-selling title in video game history (over 250 million sold). The video game is evolving, so are the players, and as luck would have it, we're even seeing a resurgence of interest in Minecraft in recent months. Proof that nothing is ever buried.
somewhere, Fortnite has succeeded in its transformation: its greatest success is establishing itself not only as a video game, but also as a cultural object in its own right. As with Minecraft, the game is talked about on TV, in schools and on the radio. He is even featured in movies at the cinema and books have been written about him. co-existing with works such as transmedia is a cultural reference Dragon Ball Z, Alien Where Batmanit also appears Fortnite through business cooperation. Best of all, it's installed on countless home computers and phones around the world. Your little cousin is playing on the computer in the living room, your classmates are playing it on their phones, and video games are the first thing that comes to mind for many young people like them. As they say, we talk less Fortnite but today Fortnitespeaks to everyone.