LIVE – CES 2023: LG wants to help you sleep better with its headphones
LG wants to help you sleep with its headphones
Developed in collaboration with SleepWave, the LG Breeze in-ear wireless headphones aim to help users sleep soundly. Indeed, this model has the ability to detect brain waves and reproduce and emit brain-synchronized sounds that aid sleep and improve sleep quality.
For this, these headphones have various sensors that determine the frequencies of brain waves and use this collected information to produce the most suitable sound. In addition to directly integrating 80 sounds such as lullabies and peaceful nature sounds, these devices can sync with users' favorite music or videos. Youtube.
Breeze also includes a number of sensors that can measure sleep and activity time to analyze sleep status and movements during the night.
Razer and its soundbar are equipped with a camera for a better audio experience
Razer equips its soundbar Leviathan V2 Pro with an infrared camera to know where the user is and create a full and immersive sound experience.
The soundbar tries to replicate the experience of headphones. Thanks to the camera, the bar changes the direction of the sound in real time.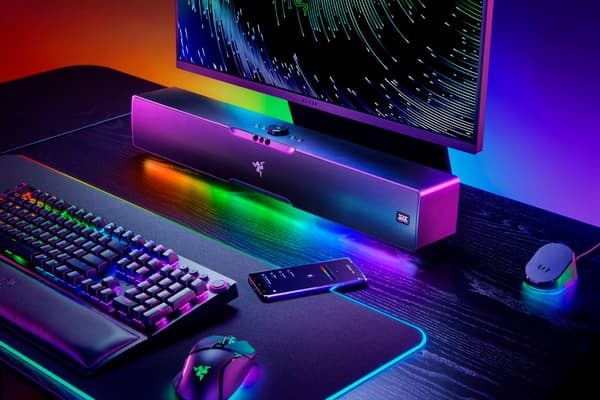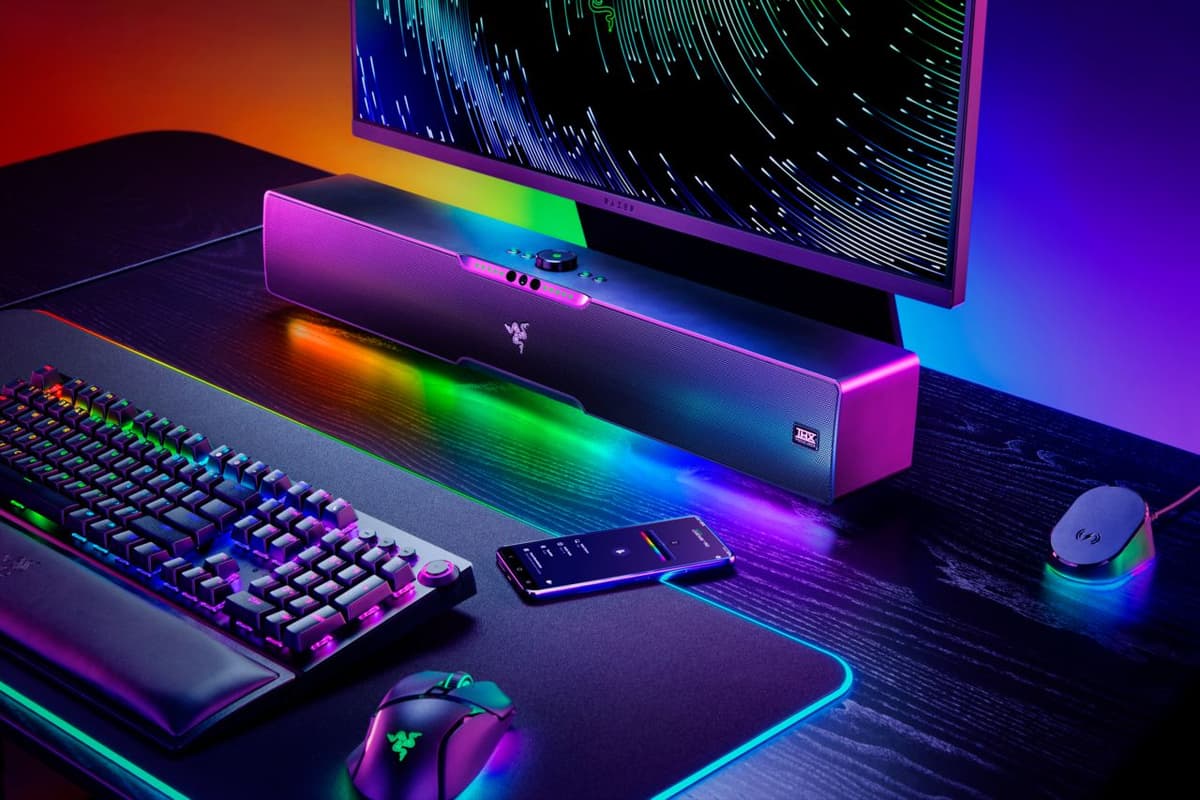 A little extra gadget changes the color of the case equipped with RGB border. The Leviathan V2 Pro will be released next February at a price of 489.99 euros.
Baby stroller with artificial intelligence
Combined and motorized stroller. The Gluxkind company has invented a stroller equipped with a dual-motor system and sensors that scan the environment 360 degrees.
When the baby is in the parent's arms and not inside, the stroller moves by itself without hands. It also brakes when parents stop or move forward at walking speed.
Lenovo introduced the first dual-screen OLED computer
If one screen isn't enough for you, Lenovo has you covered. The Yoga Book 9i has two OLED screens of 13 inches each. Everything is even collapsible.
Technically, the user can use the lower screen like a regular computer with a separate keyboard, or add a second collapsible screen.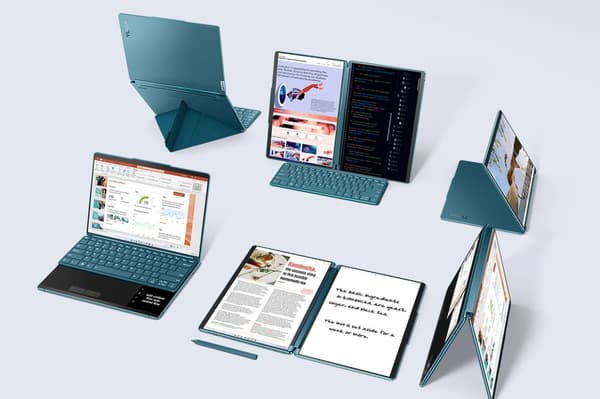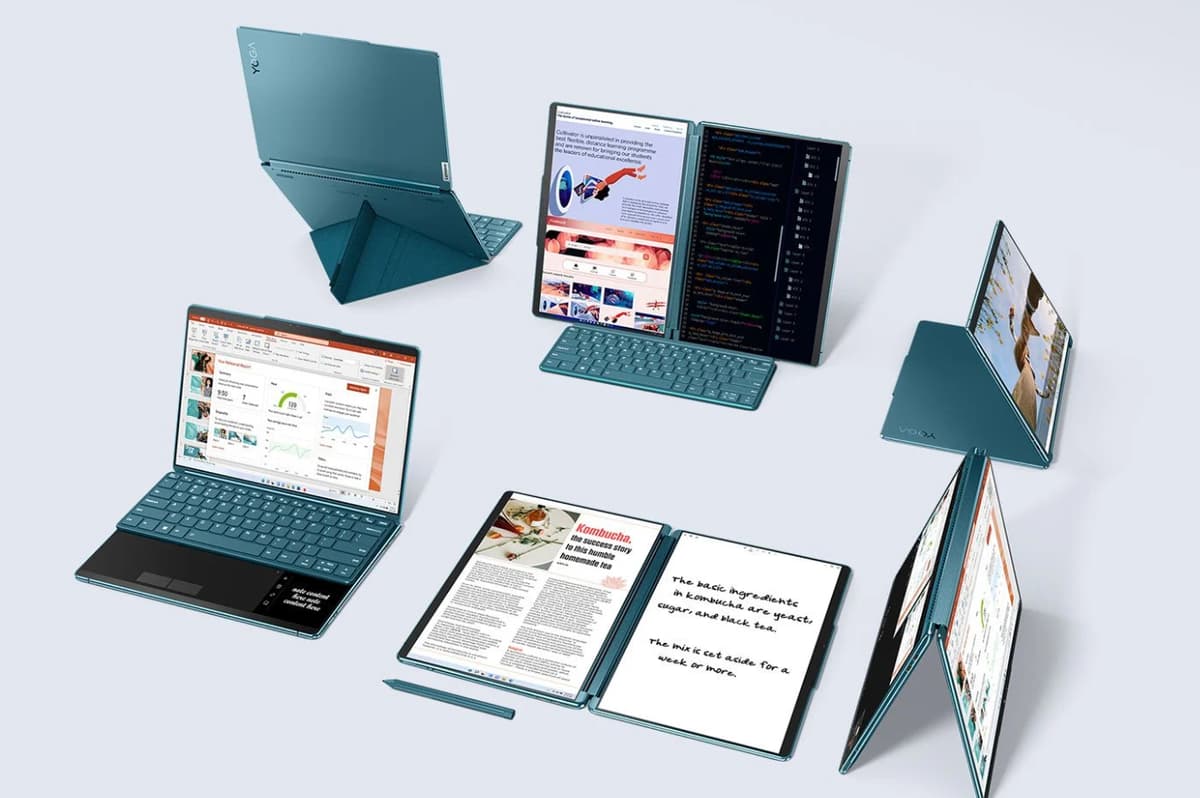 Like Microsoft's Surface Neo, Lenovo is aimed primarily at professionals. The Yoga Book 9i will go on sale in July 2023 for €2,299.
A smart baby monitor to prevent sudden infant death syndrome
In order to prevent cases of sudden death of a baby during sleep, the Chillax company has developed a camera equipped with sensors placed above the bed to monitor the baby's movements.
If the baby sleeps in a dangerous position, the parents receive an alert on their phone.
Emobot wants to detect signs of depression in isolated people with its robot
The company presented at the CES exhibition has developed an artificial intelligence that can analyze human emotions. The goal is to treat mental health disorders by detecting them as early as possible.
It took more than 15 years of research to create this artificial intelligence. Thus, it is possible to continuously monitor a person's emotional state to detect a possible deterioration or, for example, warning signs of depression.
In total, Emobot's tiny robot can analyze seven million emotional data per year. Thanks to its camera, it takes into account facial expressions and dynamism of movements.
Details here.
Buttons to communicate with your pets
The company FluentPet has imagined a system of buttons to communicate with its animals.
"Thank you", "happy birthday", "ball", the dog must press one of the buttons with his paw to communicate with his master. Words can be customized from the app.
The head of the company even recommends starting with words the dog recognizes in everyday situations.
A good year for French Tech?
As observed by Nicolas Dufourcq, CEO of BpiFrance, new French tech companies are very Business-to-Business oriented and the CleanTech part is very important.
"New generations of entrepreneurs are very invested in the issue of climate change," he said.
French and European companies aim to meet the "American steam engine" at a time when the technology world is in crisis. However, French Tech is set to reach a record €14 billion in 2022.
Sometimes impossible innovations
CES is also synonymous with gadgets at outrageous prices. Like this light, portable and modular Screen TV. No need for remote control, everything goes through gestures, for a modest amount of 3000 euros.
Another gadget, Prinker's temporary tattoo printer. Or L'Oréal and its eyebrow printer.
Also, a mask for calling without disturbing colleagues, not very aesthetic, but practical, was invented by the Toulouse company.
CES continues in Las Vegas
Welcome to this new live Tech&Co dedicated to the Consumer Electronics Show (CES).
This Friday, January 6, the spectacular world technology show continues in Las Vegas. You can find all the news from the first day here.