TCL C835: Mini LED QLED TV for the best price?
The TCL C835 Mini is a 4K LCD QLED TV with LED backlight. It belongs to the TCL 2022 TV range and replaces the TCL C825 from 2021. It is available in three sizes of 55″, 65″ and 75″ and benefits from local dimming with multiple independent zones. Its prices are lower than Samsung and LG equivalents, and its services are slightly lower, especially in the number of backlight zones.
The TCL C835 displays an Ultra HD resolution of 3840 x 2160 pixels with a VA panel. It uses a multi-zone Mini-Led backlight system, but it's a bit less than high-end TVs from Samsung and LG. On the other hand, its price is more competitive and TCL regularly offers ODR and promotions on its TVs.
It also has multiple microphones integrated into the chassis for interacting with Google Assistant without using a remote, as well as a webcam for video calls. The TCL C835 is compatible with HDR10, HLG, HDR10+ and Dolby Vision. Equipped with 10W speakers at the front and a 15W woofer at the rear, all Dolby Atmos compatible and signature Onkyo. It uses a Google TV with 3GB of RAM and 32GB of storage.
Introducing the TCL C835
TCL C835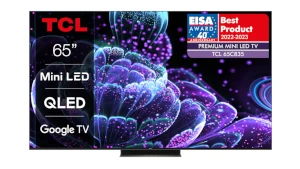 Most:
Great value for money
HDR rendering
High brightness peaks
deep black
Contrast
GoogleTV
Dolby Vision and HDR10+
Low latency
120 Hz
HDMI 2.1
Onkyo sound system
The TCL C835 TV uses Mini LED technology, which consists of thousands of very small LEDs distributed in local dimming zones (Local Dimming or backlighting with an independent zone). The 55-inch model has 128 zones. There are 160 zones in 65 inches. The zone number is lower than high-end Samsung and LG TVs, but enough to get good HDR rendering. This allows TCL to offer more aggressive pricing.
Mini LED technology is used together with Quantum Dot color sheet and LCD panel. This allows you to get richer colors than the usual LCD.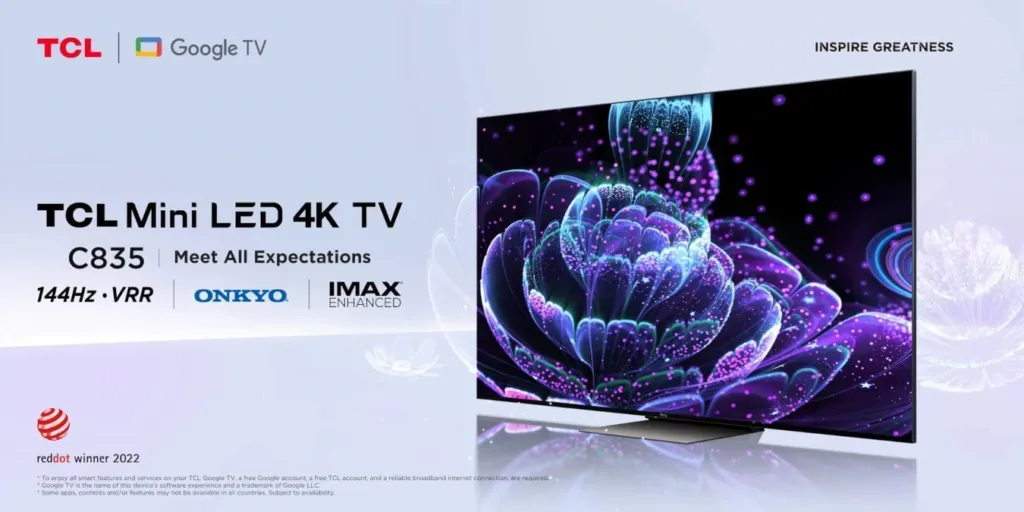 TCL C835 build quality
The TCL C835 TV consists of a metal frame around the screen and an additional 4 mm frame around the image. The back of the TV has a rather thick block, which allows you to connect a very useful bass speaker. Apart from this block, its thickness is only 23 mm.
The TV is easy to install thanks to the one-piece stand attached to the bottom of the TV with four screws. The stand leaves the TV panel 8 cm above the stand and is equipped with an integrated Onkyo soundbar.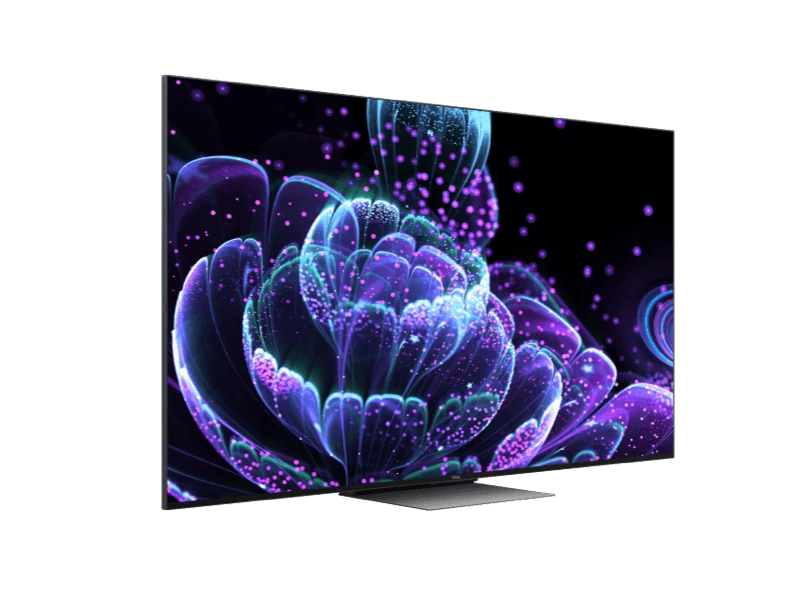 Built-in Onkyo audio system
The three-way speaker system includes mid-range and tweeter drivers on the bar and a woofer on the back that handles frequencies from 60 to 200 Hz. TCL tried to achieve a neutral sound reproduction, but you can change this point with the settings.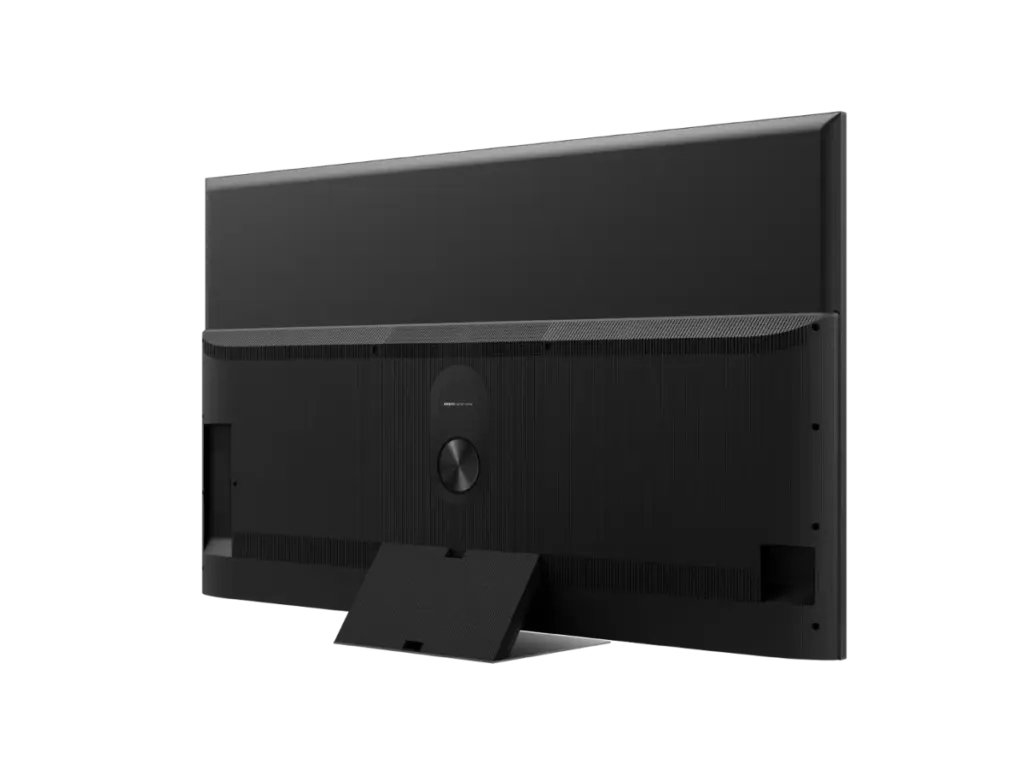 TCL C835 connectors
There are four HDMI inputs with different characteristics. There are two fully HDMI 2.1 compatible inputs, 4K support at 120 Hz, one of these inputs uses eARC. eARC, an enhanced version of the Audio Return Channel, can transmit stereo and surround sound to a connected audio system, so you'll connect an AV receiver or external soundbar. There are also optical digital and analog minijack audio outputs.
Although the other two HDMI connectors are labeled HDMI 2.1, they are limited to 4K at 60Hz. Networking is possible via an Ethernet port or built-in Wi-Fi.
Mini LED backlight by region
The 55-inch TCL C835 Mini LED TV is equipped with 128 dimming zones, and the 65-inch version has 160 dimming zones. According to TCL Europe's Marek Maciejewski, our ability to distinguish dimming zones is limited to 4% resolution, which equates to 144. zones on a 65-inch TV when viewed from a normal position. Therefore, we are above the recommended value. On the other hand, this model has limited viewing angles, which means that if you put yourself on the edges of the screen, you will lose the accuracy of the image.
The blooming/halo suppression algorithms of TCL TVs allow to reduce the phenomenon, which is difficult to see with the naked eye with real content. However, in certain high-contrast scenes and very bright objects, the rendering will not be at the level of an OLED TV.
GoogleTV
TCL C835 TV is released with Android TV interface using Android 11. Today's update lets you switch to Google TV. There are plenty of TV-friendly Android apps on the TV, and the TCL remote offers dedicated buttons for Netflix, Amazon Prime, and Disney+.
The app bar also includes many other apps. The TV also has "TCL Channel" which offers other content.
The TCL C835 TV comes with a small camera that can be used with Google Duo and can be controlled with gestures while using the media player. Google Assistant is built into Google TV, and the TV has a microphone that can be turned on or off with a toggle switch on the back of the TV. Users can also control the TV with Alexa by selecting "Works with Alexa" from the System menu and using the TCL Assistant Skill through the Alexa Skills menu with an external Alexa device.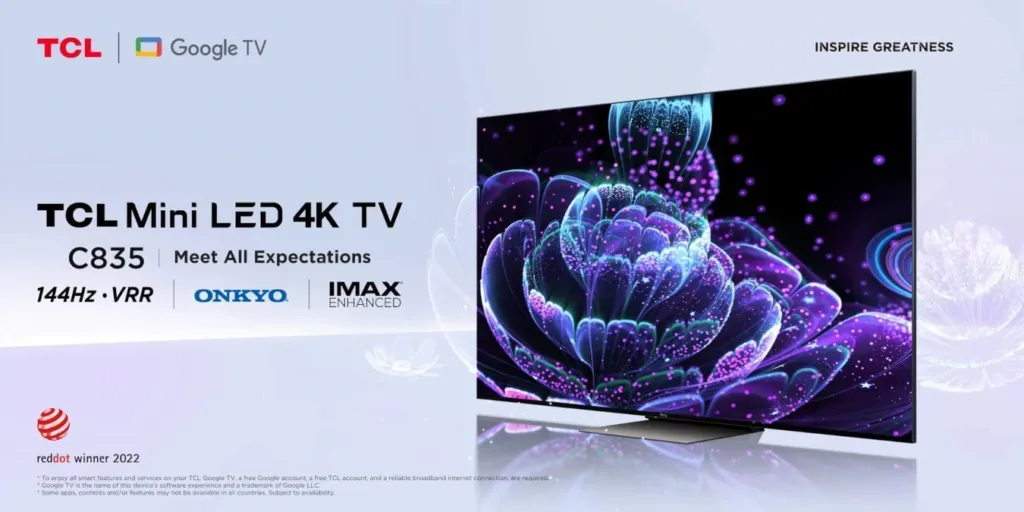 Description of TCL C835
When you turn on the TCL, the brightness is truly remarkable. The icons on the Google TV interface are vibrant and pop out of the background.
With 4K Blu-ray, the picture is also very sharp, and bright objects are handled with great brightness. Subtitles are displayed with great clarity without any light halo visible to the naked eye. Blacks are very deep, they are close to OLED rendering.
The new AiPQ Engine Gen 2 processor optimizes settings according to content and tries to enhance colors. Video and AI processing is effective, colors are enhanced and depth of field is emphasized. Content scaling (Upscaling) is also powerful. Motion blur reduction is also well handled by the processor, fast movements are sharp and emphasize immersion in action scenes, although less effectively than the LG, Samsung or Sony. Overall, TCL seems to have advanced in video processing, especially on the AI ​​side.
HDR rendering is well mastered, dynamic tone mapping is effective. Brighter whites preserve detail, as do darker tones.
Motion interpolation is also available, allowing you to increase the frame rate of the content. The result is a smoother picture that's great for action scenes or sports. On the other hand, the treatment brings out some artifacts and gives a clear Soap Opera effect. Therefore, the "Movie" mode disables this function.
TCL C835 Reviews
TCL C835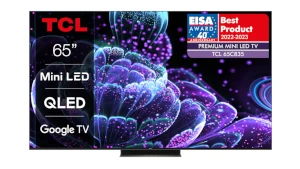 Most:
Great value for money
HDR rendering
High brightness peaks
deep black
Contrast
GoogleTV
Dolby Vision and HDR10+
Low latency
120 Hz
HDMI 2.1
Onkyo sound system
TCL's C835 model makes full use of Mini LED technology. Despite a more limited number of backlight zones than high-end Samsung and LG TVs, the C835 delivers good SDR and HDR imaging. Its main weakness comes from limited viewing angles, the image quality deteriorates on the sides, and you have to be in front of the screen to take full advantage of its capabilities. At 45°, the brightness loss is significant with a reduction of around 70%, which is not better than the Samsung QN90B's 40%. OLED is the benchmark for viewing angles, the LG C2 offers excellent viewing angles.
The new processor is effective in AI video processing. With the right picture settings, you get deep blacks that approach OLED. Brightness peaks and color rendering are impressive. The image is sharp, bright objects are bright. The Onkyo soundbar sounds good, although it falls short of mid-range and high-end soundbars.
The TCL C835's value for money is definitely a big strength of this TV, especially in the larger sizes. It tracks the best TVs while offering a more attractive price.
Best prices TCL C835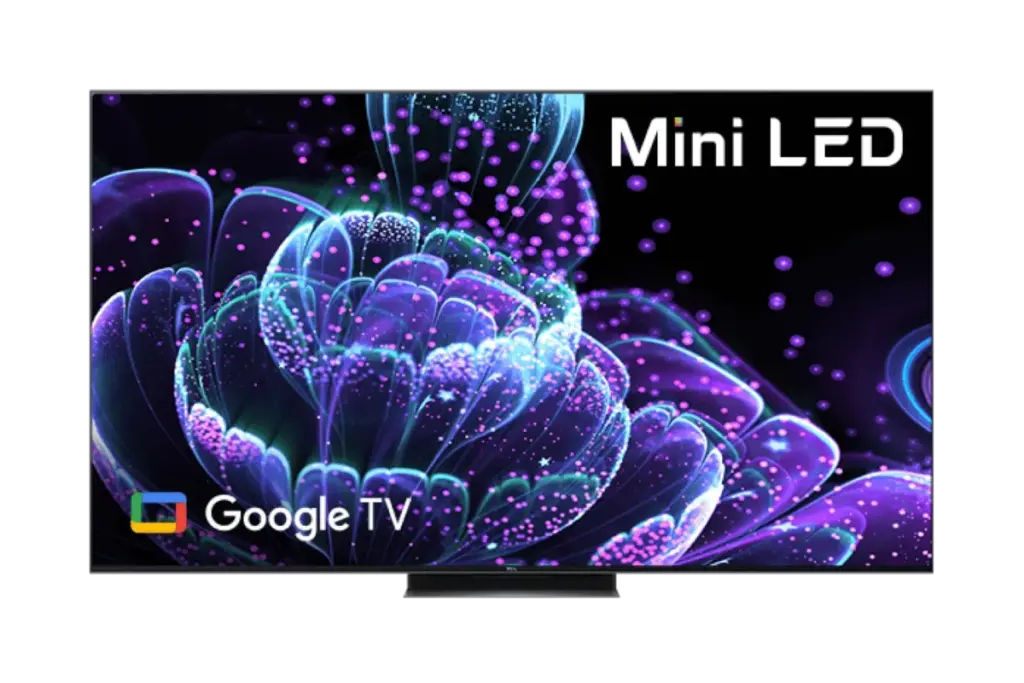 Have a question, comment, or review about the TCL C835? So feel free to use comments.
Read also