One Piece Odyssey: release date, demo, gameplay, collector, PC setup… Everything you need to know
One of the most popular series among manga readers will finally have a game worthy of its name: One Piece Odyssey. If you're a little out of touch with all the information that's been released in recent months, we've got it all in one place for you to refresh yourself on this turn-based game.
Release date and game platforms
One Piece Odyssey will be available now January 13, 2023 next. Players can play it PlayStation 5, PlayStation 4, Xbox Series and PC.
Demo available soon
Bandai Namco revealed in a recently released trailerA free demo will be available from January 10, a few days before the game's official release. What to get for free before the game is released. However, this demo will only be available on Playstation and Xbox consoles; PC players will not be able to join Luffy and his crew before the official release date.
One Piece Odyssey Pre-Order and Collector's Edition
You can now pre-order One Piece Odyssey on your platform of choice! by takingregular publicationyou'll be able to take advantage of pre-order bonuses in the form of travel outfits and in-game items.
The deluxe version is more generous and offers a Sniper King travel outfit for Usopp, two gems to equip your characters, access to future DLC, and also 100,000 berries.
Then finallycollector's edition will be titanic by presenting players with a Luffy and Lim figurine (new character), a metal box, 3 postcards, bonuses from other editions, all in a collectible box.
For any pre-order Bandai Namco Storeyou will be able to take advantage of additional bonuses: two stones that give bonuses after equipping a character.
One Piece Odyssey PC Requirements
Minimum configuration
Operating system: Windows 10

Processor: Intel Core i5-6600 or AMD Ryzen 5 2400G

Graphics card: GeForce GTX 780 or Radeon R9 290X

RAM: 8 GB

DirectX: 11

Memory: 35 GB free space
Recommended Installation
Operating system: Windows 10

Processor: Intel Core i5-8400 or AMD Ryzen 3 3100

Graphics card: GeForce GTX 1060 or AMD Radeon RX 590

RAM: 8 GB

DirectX: 11

Memory: 35 GB free space
Who will be the playable characters in One Piece Odyssey?
Who else but the Mugiwara crew! Indeed, all the heroes of One Piece will be playable, so Luffy, Zoro, Nami, Usopp, Franky, Sanji, Robin, Chopper and Brook can be embodied in your adventure.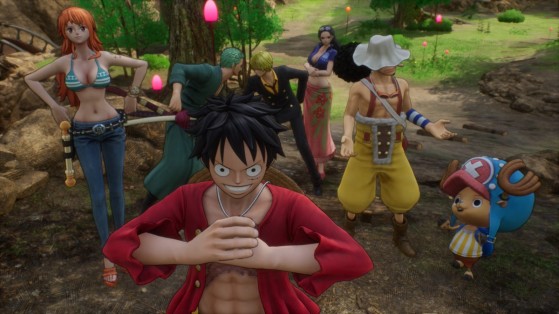 Gameplay
One Piece Odyssey will immerse players in an all-new story where Luffy and his crew will have to go back into their memories to regain all their powers. Clashes will happen quite surprisingly, but it will not necessarily cause dissatisfaction: You will control the Mugivaras on a turn-based basisas the iconic Dragon Quest might suggest. Proximity system will exist with elements such as fire, lightning or even ice. Thus, we will be able to deal more damage to opponents or give penalties. It was heard that the skills were very well executed, probably bringing impressive feelings.
Where the combat system is canon, your four fighters can be spread across different areas. In the story of One Piece, the main characters are all engaged in rivalries and rarely fight together. So everyone will have their own occupation and different strategy.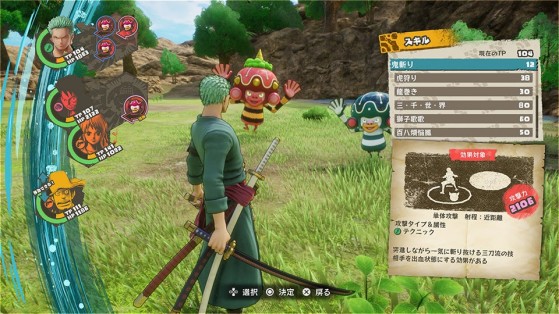 What arcs will the game have?
While this is an original story planned specifically for the game, it still has echoes of many story arcs familiar to fans. Especially we will have Sea Ford, Dressrosa, Albasta or Water is seven. So why does the original story find itself reliving past arcs?
Bandai Namco mentioned a few weeks ago that the Straw Hat team will have to regain their powers by recalling their memories. So, by making some returns in the past, we will surely see the brave Princess Vivi or the terrifying and tyrannical Doflamingo. We've even read that we might see Luffy's spiritual brother Ace again, who sacrificed his life for him during the Battle of the Sea Castle… With a controller in hand, the 'rain' will surely be very strong.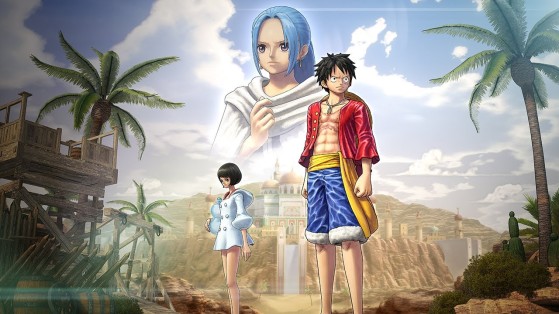 Such interesting and above all impressive story arcs of One Piece will be re-enacted to bring a sense of nostalgia to players with a return to the basics needed for an all-new story. However, brand new characters will appear, but nothing indicates that they will be canon with the main plot of the story still being written.
steam
Calendar of upcoming video game releases: December 2022
Find a list of the most important upcoming game releases in 2022 and 2023 on PC, Xbox, Switch, PS4 and PS5. Discover the release date, their trailer and key information about upcoming BM releases.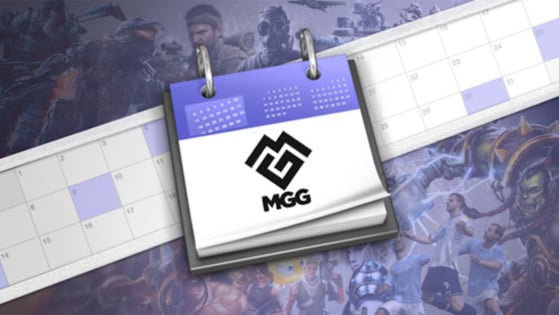 vr
VR game release schedule: November 2022
Find our release calendar of the most prominent VR games with known release dates (or not) on Quest 2, Meta Quest, Oculus Rift, Valve Index, HTC Vive, WMR, PSVR, Pico 4 or other virtual reality headsets: updated December 2022 .