Fortnite chapter 4: new season update and patch note!
Fortnite's new chapters are always a bit of a novelty show. And this new work of Battle Royale is no exception, as it is especially rich in new objects and fresh features. Players will be happy to discover a thousand new ways to get to the top 1, and that's a very good thing. After a rather bland Chapter 3, it's time for the game to come alive.
New map and new cities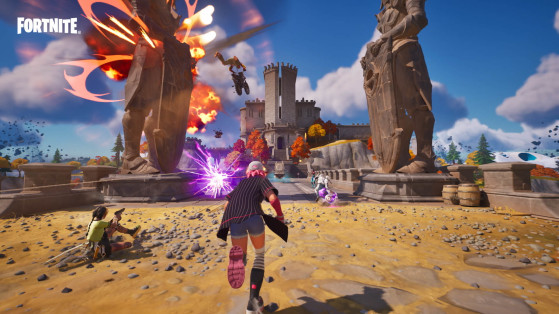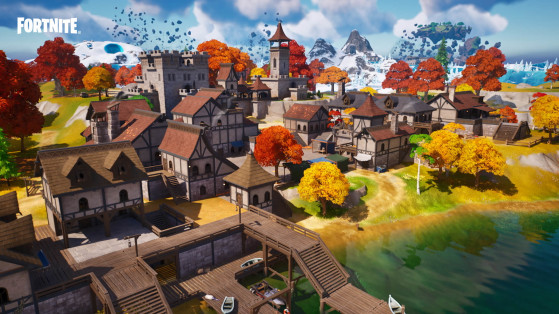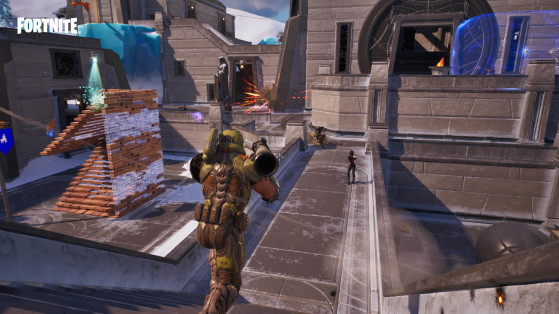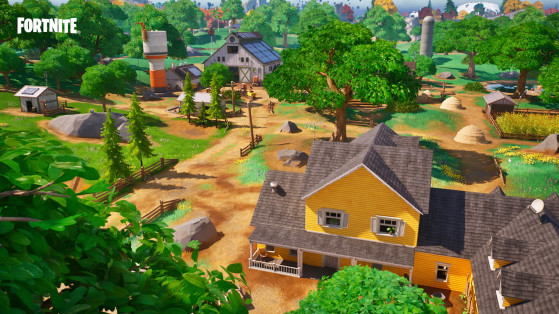 New car: Moto Cross
Do tricks with your trusty two-wheeler, the off-road motorcycle Trail Thrasher, and use your weapons while riding.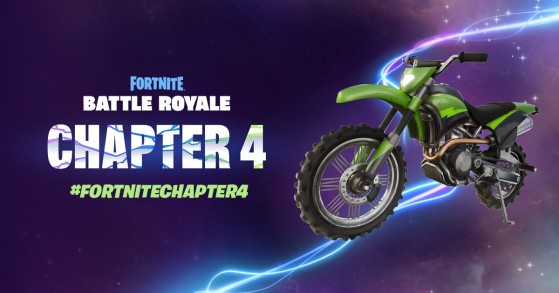 New weapons
ex-caliber rifle
This powerful semi-automatic rifle fires a ballistic blade at your opponents…exploding moments later.
Rumbler shotgun
A single shotgun that deals high damage and fires two rounds at once. Charge like a lightning bolt, but be careful with your ammo.
Expert Automatic Shotgun
A fast-firing shotgun with medium damage and range. A real expert will know how to use it.
Red sight assault rifle
A slow-firing assault rifle with a red dot sight for increased accuracy. It is especially suitable for concentrated shooters.
Double magazine machine gun
A rapid-fire assault rifle with a dual magazine that allows for rapid reloading.
tactical weapon
Don't underestimate this automatic pistol: it packs a lot of firepower for its small size.
shock wave hammer
In addition to damaging your opponents, this melee weapon knocks them back. You can also use this to project yourself or your allies.
New Utilities
Slapelle
This refreshing fruit will fill you with energy. Eat punches to gain HP and charge unlimited energy that allows you to temporarily run for longer.
Sugar syrup
Discover Slap syrup straight from the Slappy Shores factory! It regenerates more HP from hits and gives a longer charge.
celestial jellyfish
If you see these jellyfish nearby, don't worry, they want to help you. If you come into contact with one of these flying creatures, you will bounce back and gain HP!
Kinetic ore
If you go to the Quarry of Shattered Slabs, you'll find Kinetic Ore. Defy the laws of physics with this kinetic ore to launch strategic attacks on your opponents.
New features
Reality reinforcement
You will be able to choose between two random reality enhancers several times during your games. The longer you stay in the game, the more different power-ups you can gain access to. Reality enhancers remain active until the end of the game.
light fingers
Weapons using lighter bullets reload faster.
mechanical archer
Explosive mechanical arc and shock wave provide mechanical arc.
Air proximity
You gain the ability to reposition your planner.
Super download
The cars you drive are less fuel efficient and more durable.
summer effect
When you sprint, you jump higher and with reduced gravity.
Don't like your choices? You can reroll them to try to get your favorite boost or try one you've never used. Combine reality enhancers according to your wishes and preferences to achieve a Victory Royale!
Overcome obstacles
Sprinting towards an obstacle now lets you jump over it. Use this new maneuver in your quest for victory!
Booty shootout
Some points of interest will be randomly assigned as hotspots at the beginning of the game (look for the points of interest with their names in gold letters on the map!). These locations are full of flying drones that contain highly rare weapons. Shoot the drones and the luck is yours!

Conquest of territories
Go on a conquest with your platoon. Stay in the capture point of the point of interest long enough to plant your team's flag and gain control of the location. Chests and opponents will be marked at a point of interest you control. Be careful not to fall ahead…