Leaks will reach 7-10 million dollars
As the holiday shopping season kicks off this weekend, several stakeholders are calling for local shopping, but businesses are closing in Rimouski.
Vide-Grenier and Boutique Chez Ève boutiques are closed. We understand that two or three other downtown merchants are preparing to do the same. The trend is alarmingly strong.
It's also the American "Black Friday" commercial tradition the day after tomorrow. But some businessmen, like Simon Saint-Pierre, are still interested in investing downtown. He is about to open the brasserie "La Baraque" on rue Saint-Germain Est. You have to be optimistic to do that, but he's still worried.
Leakage per M$
"As an entrepreneur, I am concerned. We care about local and local businesses in our area. With a simple quick calculation, we can see the magnitude of the situation. Five or six years ago, "online" products at Rimouski-Neigette sold for about $400,000. Now, if we assume that roughly 15,000 people in Rimouski-Neigette, a quarter of the population, spend $500 a year (Editor's note: other studies report one out of every two consumers), we can conservatively imagine that the losses It is worth anywhere from $7 million to $10 million. It's huge," notes Simon Saint-Pierre.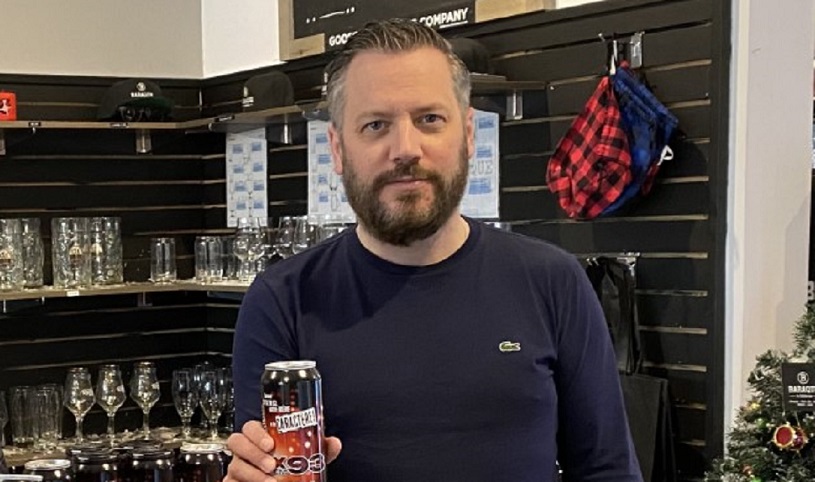 Direct effects
"I know it's largely due to the evolution of consumer behavior. But they still need to know that it has a direct impact on local businesses and their community. This has and will continue to affect other traders. This will lead to less purchase of advertisements in regional media and less purchase of local products. It also means less money put into campaigns for various humanitarian causes," Mr. Saint-Pierre reiterates.
Amazon
Obviously, Amazon's platform attracts the majority of consumers who shop online.
"Amazon does not pay taxes here, does not hire any workers here, does not contribute to regional funds; Do not buy ads here. First of all, it does not participate in economic and social development. I was saddened to see so many retail businesses close downtown. These were downtown establishments that had been in business for over 25 or 30 years. Staff shortages and lack of succession are widespread. Profitable trades are usually smooth trades. I have no doubt that the sales results of many enterprises have dropped dramatically over the past two to three years," the businessman says.
The subject matter
"Online purchases are definitely in question. I have never had so many employees for my Innovsports store, but due to declining sales, I had to reduce opening hours. However, the concept of the store is relevant: to give a second life to practically new sports goods at low prices. »
The danger of compulsive shopping
The Peninsula Family Economy Cooperative Association (ACEF) is so fearful of the impact of Black Friday overconsumption that it has joined Journal Le Soir to warn the public.
According to the Quebec Retail Council, approximately one in two Quebecers will shop on Black Friday and Cyber ​​Monday. However, there are others who decide to boycott overconsumption and take part in Buy Nothing Day, the day after Black Friday.
"ACEF de la Péninsule invites consumers to pay special attention to their purchases between November 24 and 28. Last year, ACEF de la Péninsule "Do you really need this? ".
Risks
There are several risks of excessive consumption:
Loss of critical thinking, risk of consumer addiction (compulsive shopping);
stress and anxiety about debts and work (work harder to earn more);
record household debt;
injustice and social injustices (20% of the world's population owns 80% of the wealth, displacement);
overexploitation of natural resources;
excessive production of waste;
Certificates
In another way, this year the Rimouski-Neigette Chamber of Commerce and Industry is offering gift certificates to save money at local merchants.
"We are proud to offer our members and the public a gift certificate service that has no activation fees and allows the holder to seamlessly explore a wide range of local services and products. The Chamber's role is to highlight local businesses and businesses, and with this campaign, everyone can give and buy local," the Chamber's release notes.
Encouraged companies to buy from Quebec
In addition, Investissement Québec, a Crown corporation whose mandate is to stimulate economic development in Quebec, is now working to encourage acquisitions by large Quebec companies and to make Quebec companies' supply chains stronger and more sustainable.
Investissement Québec has expanded its support offer for regional SMEs to respond to open calls for tenders and participate in large regional public or private projects. Created to serve Bas-Saint-Laurent.