We tested… five soundbars for €500
This is where a soundbar cuts the most dramatic gap with a good TV. Spaceships firing, crashing, or explosions shake the room like a movie theater, even if the bass is less deep and balanced than in a modern multiplex.
The LG S75Q delivers bass that's slightly meatier, but slightly less balanced and dynamic, than the Samsung Q600B. Both are equipped with a subwoofer, which the Sony also benefits from, but which the Sonos and Bose lack. The Sonos Beam 2's bass is decidedly punchy and relatively deep, provided you don't turn up the volume too much. On the other hand, the Bose has very little bass.
All the soundbars we tested can replace a small hi-fi system or a large integrated speaker, provided that the naturalness of the instruments and the richness of the sound details are just right. In this regard, Samsung and Sonos sound slightly better than their competitors.
However, the latter tends to weaken the dynamics of acoustic rhythm sections. It can go so far as to anesthetize the most danceable parts of funk, jazz or reggae. Its volume doesn't climb very high either, and the more it climbs, the more the bass disappears. It's the exact opposite of Samsung, capable of delivering an evening the neighbors will remember for a long time.
And the LG sometimes sounds a little better than the Samsung: it records sound changes a little more dynamically and repeats rhythms a little more enthusiastically. But when you turn up the volume to the maximum, its sound quality deteriorates more sharply. In addition, it emphasizes the bass, which, of course, can be pleasant, but also harms the naturalness of sounds.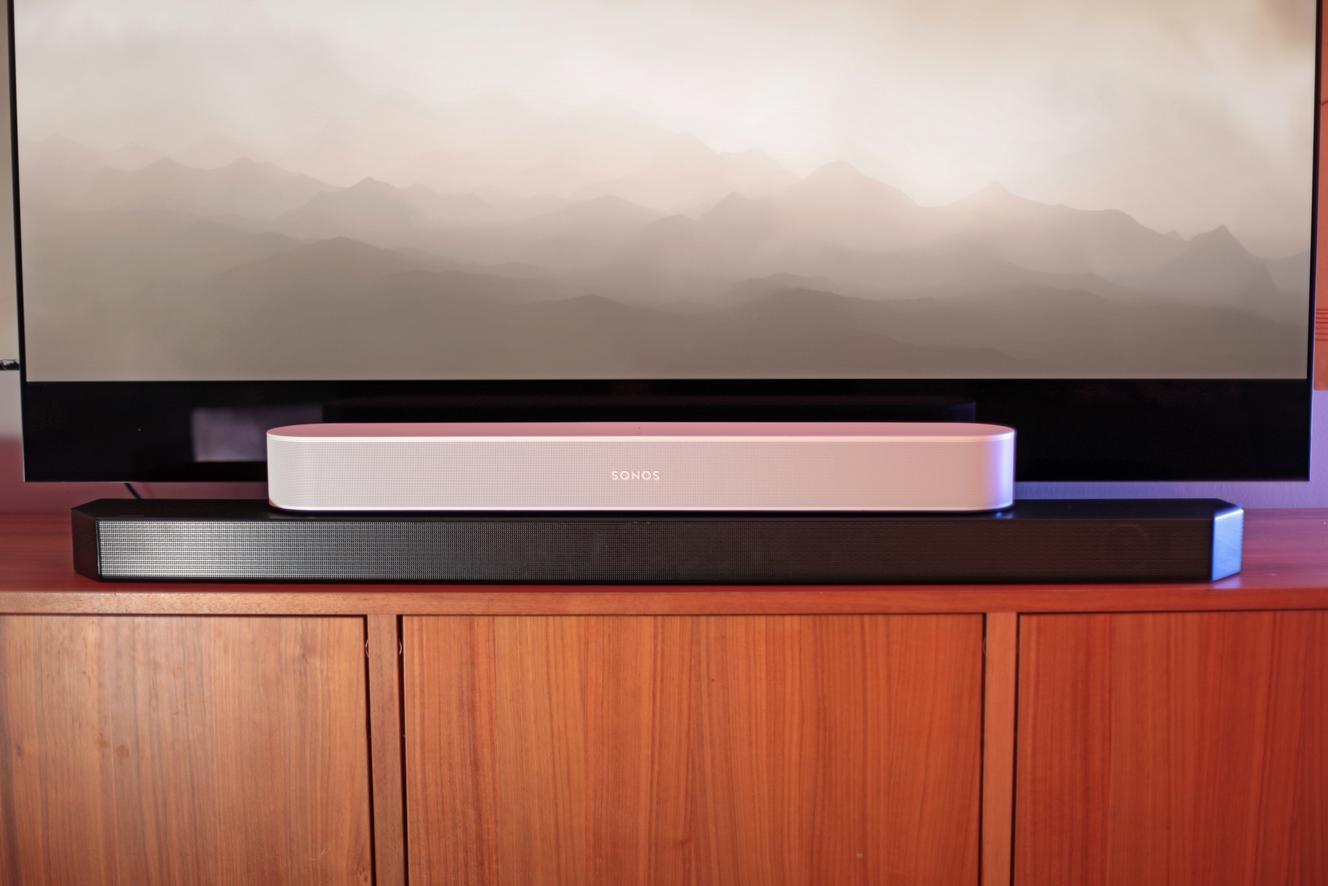 These sticks are capable of playing music in Dolby Atmos, a more immersive format than stereo. For example, the feeling of being in the middle of a chorus of Billie Eilish's voices is quite believable.
Also read:
We tested… Spatial Audio, Apple's three-dimensional music
In terms of practicality, the Sonos scores a few points thanks to its ultra-compact form factor, but immediately loses a few points with an overabundance of annoying options. First, it can only be used after connecting to the Internet box and creating a Sonos account. You also can't connect a smartphone via Bluetooth to listen to music: you have to go through the Sonos app via Wi-Fi. Finally, it only has one HDMI socket, which means you have to use the eARC transmission standard – sound to TV bar. However, not all stations of a certain age are capable of this, and others degrade the sound quality as they get older. On the contrary, LG, Samsung and Sony are equipped with two HDMI sockets: you can connect them to an Internet box or multimedia player on one side and ask the video to go to the TV on the other side. Finally, the Sonos is the only model that doesn't come with a remote control or a small integrated screen.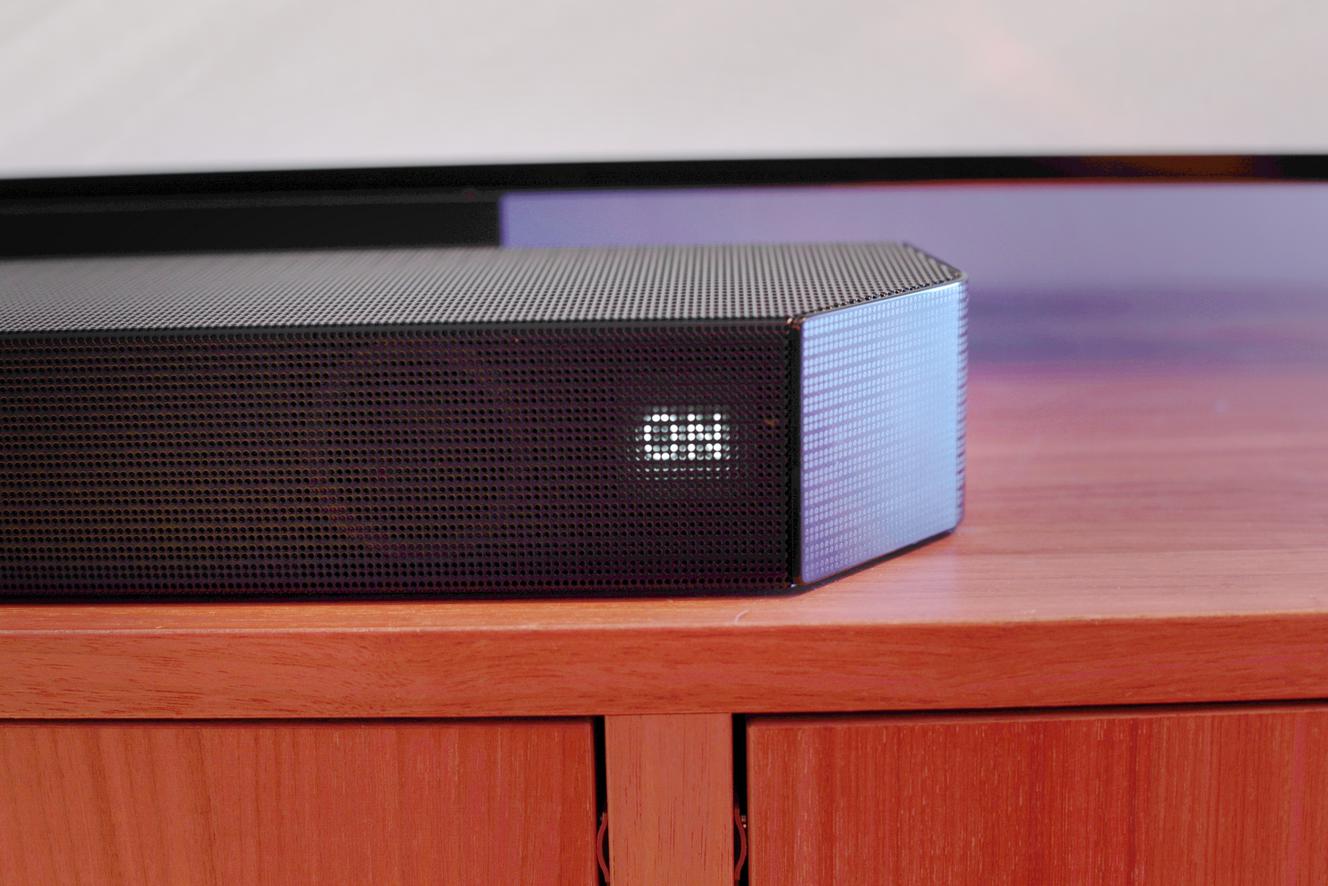 Samsung, Sony and LG do not suffer from any of these flaws, but they are more severe. In addition, they do not have Wi-Fi, which in most cases prohibits them from "multi-rooming" – listening to the same music without interruption while moving from one room to another. Bose, for its part, combines weaknesses: no integrated display, incomplete compatibility with Dolby formats, a single HDMI slot, a painful installation procedure and, above all, regular errors observed during tests on two TVs. different.
The Samsung Q600B stands out for its relatively accurate, balanced and immersive sound signature and generous bass base. But the width of this case is a little more than one meter: not all TV furniture fits into it. It also comes with a wireless subwoofer that should be found somewhere in the room.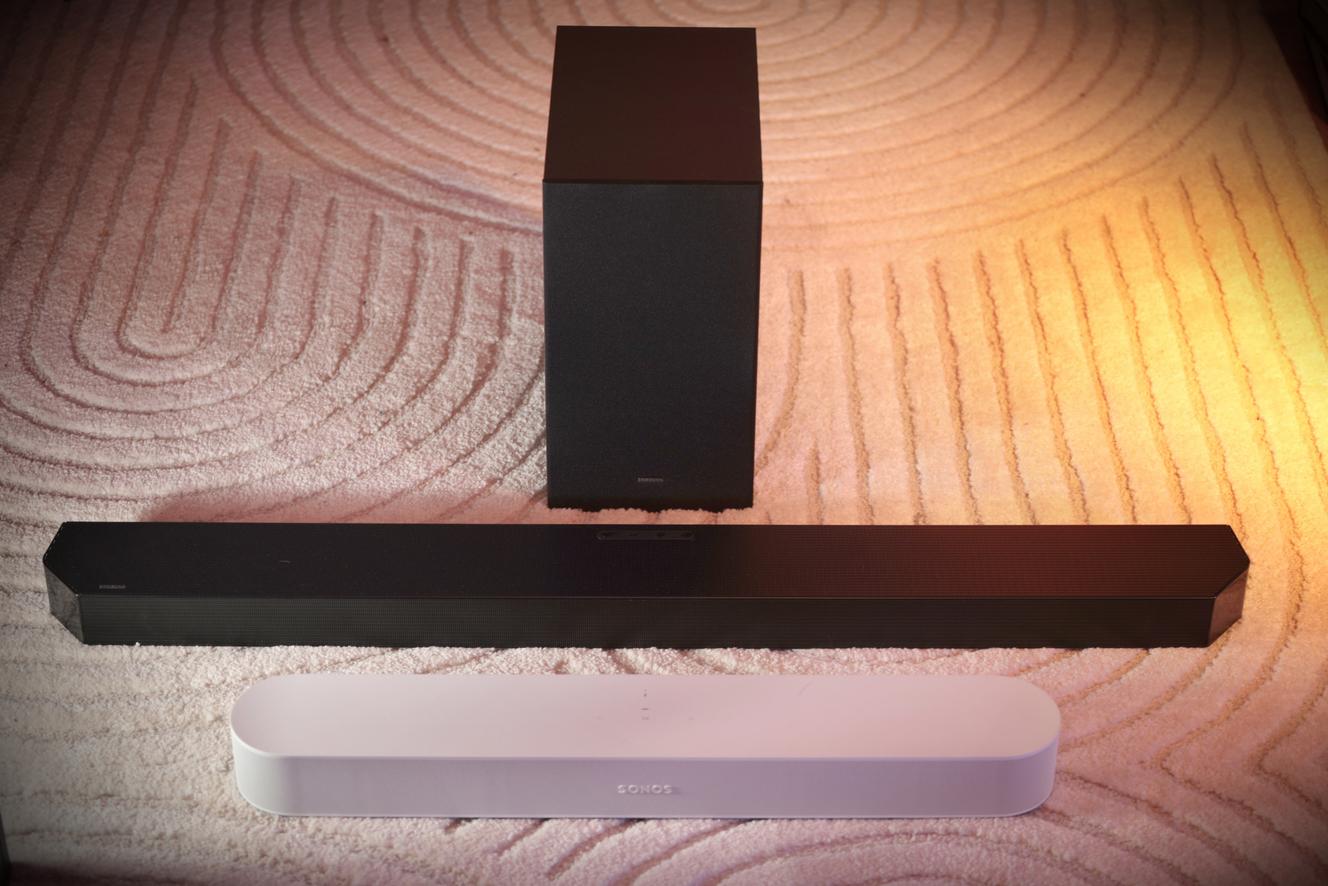 If its large size is a problem, you can ignore the next two in the ranking, LG and Sony: these two bars are actually very similar to the Samsung in terms of size and hardware.
Only the Sonos Beam 2, if it sounds a little better, then offers a real alternative: it's almost 40cm smaller than the Samsung and saves on a subwoofer. It's found in a rather refreshing white, and above all you can ask it to adapt its sound signature to the room it's installed in, which is quite effective in rooms with obviously poor acoustics. This requires access to an iPhone or iPad (only) for a quarter of an hour: the microphone of this device will be needed to perform sound calibration, which is a very simple process.
Note: The compactness of the Sonos may encourage it to be placed in a section of the TV stand. Doing so would be a mistake, our tests have shown that the top and especially the sides sound much better when the vocal cords have room to breathe.
you can read The world on one device at a time
This message will be displayed on the other device.
Discover multi-account offers
Because someone else (or you) is reading The world with this account on another device.

You can't read The world that a device at once (computer, phone or tablet).

How can I stop seeing this message?

by clicking on " » and make sure you are the only one to consult The world on this score.

What if you continue reading here?

This message will be displayed on the other device. The latter will remain linked to this account.

Are there other restrictions?

Nope. You can sign in with your account on as many devices as you want, but you can use them at different times.

Don't know who the other person is?

We recommend that you change your password.