Thierry Bourdoncle, the new king of catering, from Deauville to Saint-Tropez
At the age of 51, the Auvergne entrepreneur became the first restaurateur of the famous Normandy resort. Just as he restored Sénéquier in Saint-Tropez, Bourdoncle did it again in Deauville with Hibouville and Drakkar.
First, Thierry Bourdoncle followed the family tradition, his parents actually started the famous Mabillon brewery, which would later return to him. He has experience in this field, perfecting his skills as a waiter before buying his first job. This was the Bastille cafe in 1993. In a good school, he knows that good work can flourish only in a favorable place, on the ground. But over time, properties outshine these businesses.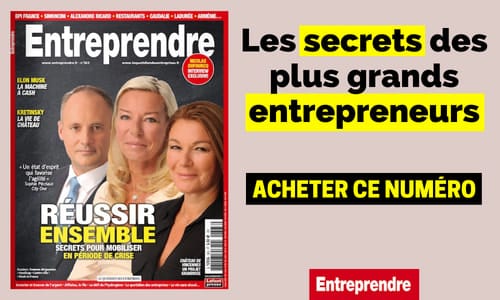 This is where Thierry Bourdoncle frequents. Once the location is confirmed to have real potential, it comes down to choosing the concept to come up with, as well as the key element of every restaurant, the chef. Another criterion is involved in the choice of the entrepreneur, who is initially limited to the Paris region, the place must be able to work all year round, it must have regular customers, which makes it a solid base for profitability. The future, whether there are tourists or not. .
The man has courage. By regularly applying this policy, Thierry Bourdoncle managed to create a group of about twenty businesses that traded in Paris over the years.
A NEW PHASE
Saint-Tropez is worth making an exception. In 2013, we can't say that his local clientele is important and he is far from Paris, so it was for everyone's favorite Thierry Bourdoncle when he took over the Sénéquier institution in 2013! The location and sign are clearly symbolic, almost historical, but the action is entirely seasonal. Opportunity? Maybe not. Today we see that this was a new stage in the development of the group, with the search and acquisition of restaurants outside of Paris in Saint-Tropez, but also in high-class places such as Neuilly, Megeve or Cannes. Then Thierry Bourdoncle invests the shores of Normandy with a new stroke of brilliance.
THE CÔTE FLEURIE, NEW GROUP CENTER
Here again, a succession story intervenes. Hervé van Colen is a figure of the Norman Restoration. He also established his small empire in Deauville and Trouville with five restaurants including Le Central, Les Mouettes or Chez Marinette de Trouville or Le Drakkar and Le Hibouville (formerly Café de Paris).
The family group is being sold, the 70-year-old founder is looking for a buyer who will respect the work done to date and is approaching Thierry Bourdoncle to retire.
Gear
For Thierry Bourdoncle, the takeover of such a group is an important stage of development that must be organized. In 2019, with the help of the Perceva foundation, it was decided to create a new legal structure that would include the Normandy activities of Hervé van Colen's restaurants as well as Paris Mabillon.
The Bourdoncle group was born and has gone from strength to strength over the past few years, owning about 2/3 of its restaurants and the rest under a management mandate.
Last year, the Perceva fund sold its minority shares to the management company Weinberg Capital Partners during fundraising. The new partner did not ask questions for a very long time. The Bourdoncle group is known for its excellent knowledge and ability to revive restaurants known to the general public. Lubricate the mechanics, invest in repairs, determine the exact offer, build a strong team in the kitchen. Everything is regulated like clockwork or almost in a very casual environment. The result does not wait, the profitability is usually in a quick meeting, on average a year after recovery.
BUT WHERE WILL IT STOP?
Turnover growth is very fast, around 50 million euros in 2020 and the desire to reach a target of 115 million euros in turnover by 2022 thanks to the implementation of new acquisitions (for about 1,000 employees).
Still in Normandy, Café de Paris, a mythical place that made its name a group brand and Le Hibouville. It thus joins the common heritage of the group in Normandy.
Other acquisitions have taken place or are underway in the Arcachon basin, notably in Puteaux. 52-year-old Thierry Bourdoncle, with 31 breweries on his counter, is now one of these new entrepreneurs in unlimited catering, not to mention the giant Groupe, like Benjamin Patou (Moma Group), Laurent de Gourcuff (Paris Society) or the Costes brothers. Bertrand, (2.9 billion euro turnover, 1100 restaurants: Hippopotamus, Angelina, Léon or Au Bureau), was founded in 1977 by Olivier Bertrand.
Anne Florin